I decided to try a new cookie recipe this year, from my small, well worn Taste of Home "Cookies for Christmas" book. The submitter said that
Italian Sprinkle Cookies
"take a little time -- but...are well worth it!"
I find they took MUCH less time than cut-out cookies, and (to me) just as tasty! I did change some of the extract flavorings and added nutmeg for that "Christmas-y" flavor. I'd say
Italian Sprinkle Cookies
are a keeper!
ITALIAN SPRINKLE COOKIES
6 eggs
5 cups all-purpose flour
2 cups confectioners' sugar
2 tablespoons plus 1 1/2 teaspoons baking powder
1 cup vegetable oil
1 tablespoon almond extract (
I used vanilla
)
1 1/2 teaspoons lemon extract (
I used Wilton's butter flavoring
)
(
I also added 1/2 teaspoon nutmeg
)
GLAZE: (
I would recommend doubling this
)
1/2 cup warm milk
1 teaspoon almond extract (
I used vanilla
)
1 teaspoon vanilla extract
3 3/4 cups confectioners' sugar
Colored sprinkles
In a mixing bowl, beat eggs until light and foamy, about 5 minutes. Set aside. In another mixing bowl, combine flour, sugar and baking powder (and nutmeg if using); stir in oil and extracts. Gradually add eggs (dough will be stiff). Roll dough into 1-inch balls (I used a small cookie scoop). Place on ungreased baking sheets. Bake at 350 degrees for 12 minutes or until edges begin to brown.
For glaze, combine milk and extracts in a large bowl. Add sugar; whisk until the glaze is smooth. As soon as cookies are removed from the oven, quickly immerse two or three at a time into the glaze. Remove with a slotted spoon or fingers. Place cookies on wire racks to drain. Quickly top with sprinkles. Let dry 24 hours before storing in airtight container.
Yield: about 7 dozen.
Recommend: YES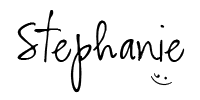 ___________________________________