Does the thought of Christmas preparations send you into a panic?
It shouldn't.
Isn't Christmas the celebration of Christ our Savior coming to earth to dwell among us? (John 1:1)
It seems as though in the hustle and bustle of everything else we feel we "must" do - the gifts, the parties, the decorations - the most and only important part of Christmas gets pushed to the back of our minds.
Tammy has put together
The Christmas Kitchen
, a delightful book full of tips, traditions, and simple recipes to slow your Christmas focus.
You will find everything from tips for stress-free fun with kids in the kitchen, how to make gingerbread houses, recipes for homemade hot chocolate, to a full Christmas meal. Tammy shares many of her own family traditions, which is something I always enjoy hearing about.
The Christmas Kitchen
is a gift-sized book, perfect for you or someone else you know that might enjoy a peek into Tammy's family traditions with hopes to start some of your own! You can purchase your own copy
here
or
here
!
I'll share one of Tammy's recipes that I can't wait to make and package up for my family's Christmas goodies baskets! It sounds rich, creamy, chocolate-y, and fabulous (much better than Swiss Miss)!!! ;-)
GOURMET HOT COCOA MIX

Tammy Maltby from The Christmas Kitchen
4 cups instant nonfat dry milk powder
2 cups sifted confectioners' sugar

2 cups French vanilla powdered nondairy coffee creamer

2 cups powdered chocolate milk mix (store brand works just fine)

1 5-oz (6 serving) package cook-and-serve (not instant) chocolate pudding mix

1/4 cup unsweetened cocoa powder

2 cups miniature marshmallows and/or miniature chocolate chips (optional, but yummy)


Boiling water or milk, for serving

Combine all ingredients in a bowl and stir well. For a better blend, mix the dry ingredients in a blender or food processor before adding the marshmallows. Store the mix in an air-tight container. Makes about 12 1/2 cups mix, for 50 servings.

To serve, place 1/4 cup mix (or more) in mug or cup. Add 3/4 cup boiling water or hot milk and stir well.
Tammy also gives several variations to the hot cocoa: Mint, Mexican, Rich Mocha, and Sugar-Free. Mmmm, Chocolate is so good. Warm, liquid chocolate is really good. :-)
Click
HERE
to take a peek inside the book!
Many thanks to Tammy and Howard Books, through FIRST, for allowing me to review
The Christmas Kitchen
!
Also reviewed on
Amazon
and
Christianbook
.
Recommend: YES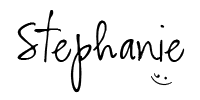 **Disclaimer:
I was given a free product for review purposes only. My reviews are not monetarily compensated and have not been influenced by the sponsor in any way, unless otherwise disclosed. Each review is based on the reactions and opinions of myself and/or family.**
___________________________________
Tags:
Tammy Maltby
The Christmas Kitchen
Christmas gift ideas
Christmas traditions
book reviews
recipes
Christmas recipes