I finally had a chance to read
An Amish Christmas
, three short stories written by Kathleen Fuller, Beth Wiseman, and Barbara Cameron.
Because I had already read books by
Kathleen
and
Beth
, I almost flipped to the end to read the last story in the book by Barbara. For some reason, I changed my mind and was glad that I did. Unlike many novellas,
An Amish Christmas
was definitely a collaboration by Kathleen, Beth, and Barbara, intertwining the lives of previous characters.
Although you wouldn't
have
to read the stories in order, it certainly keeps the characters and relationships a bit clearer.
Kathleen Fuller writes "A Miracle for Miriam," a story about unmarried, "plain" Miriam. Miriam has always struggled with her self-esteem, especially because of some painful teasing during her school days. When the tormenter apologizes years later, Miriam has a difficult time believing his sincerity.
In "A Choice to Forgive," Beth Wiseman tells us about Lydia, a widow who is unprepared for the surprise appearance of her first love on her doorstep. Daniel, her dead husband's brother, left her on a Christmas Eve almost 20 years ago with nothing but a short note. When Lydia hears the truth, she feels doubly betrayed.
"One Child" by Barbara Cameron shares the struggle of Sarah and David to have a baby. The couple, still grieving a miscarriage that happened last Christmas, opens their home to an Englisch couple during a terrible winter storm. Jason and Kate are very clearly expecting their first child…soon. Will the pregnant guest and the coming baby add to Sarah's hurt or help heal her grieving heart?
For the most part, I enjoyed each story. Even though novellas are meant to be fairly short, each story in
An Amish Christmas
was well developed and interesting. "A Choice to Forgive" was my least favorite. I felt that the physical tension between Lydia and Daniel was a bit too edgy for my taste. Although this didn't really surprise me, since I'd read a
previous book
by Beth.
Thank you, Kathleen, Beth, and Barbara for allowing me to review
An Amish Christmas
through Thomas Nelson.
Also reviewed on
Amazon
and
Christianbook
.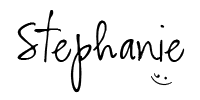 **Disclaimer:
I was given a free product for review purposes only. My reviews are not monetarily compensated and have not been influenced by the sponsor in any way, unless otherwise disclosed. Each review is based on the reactions and opinions of myself and/or family.**
___________________________________
Tags:
An Amish Christmas
Kathleen Fuller
Amish fiction
Beth Wiseman
book reviews
Barbara Cameron
Thomas Nelson