Really. It is.
I am soo glad for the lady who gave me this fudge recipe at one of my bridal showers! I have made it every Christmas since. The smoothest, creamiest fudge I've ever had. And...YUMMMMMM is all I can say about it!
(Although, every year, when I give my husband a piece to test taste, he grimaces as he's eating it it. It's his way of saying, "Oh, it's bad. I wouldn't give it as gifts. You should keep the whole pan here at home for me!" Sorry for him, the WHOLE pan never stays, but there always seems to be plenty of fudge both for gifts and us)! ;-)
CHRISTMAS FUDGE

1 lb grated milk chocolate (
I only use Symphony bars! And, I use a vegetable peeler to "grate." It seems to be the easiest method I've discovered over the years
)
12 oz package semisweet chocolate chips
1 jar marshmallow fluff (
the original recipe never specified a size - I just use a normal jar, 7-10 oz
)
1 stick margarine or butter
4 1/2 cups sugar
1 can (12 oz) evaporated milk
pinch of salt (
I omit
)
Place grated milk chocolate, chocolate chips, and fluff in
large
bowl. In large saucepan, combine margarine, sugar, evaporated milk, and salt. Cook over low heat, stirring constantly, until mixture comes to a boil. Boil for 5 minutes, stirring occasionally. Slowly pour cooked mixture into chocolate mixture, stirring well. When well blended, add 2 cups chopped walnuts (
optional for you....absolutely omitted for me!
). Pour into a greased jelly roll pan and chill. Cut when firm. (
I like to line the pan with foil and then waxed paper, so that once chilled, I can lift out of the pan and cut easier
).
Recommend: YES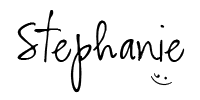 ___________________________________
Tags:
fudge
fudge recipe
homemade fudge
recipes