Tyndale
generously sent me a review copy of
The Secret Holocaust Diaries: The untold story of Nonna Bannister
by Nonna Bannister with Denise George and Carolyn Tomlin.
In September of 1927, Nonna was born to a well-to-do, loving family in Russia. She had a happy young childhood and was well educated.
When WWII began, Nonna's privileged life slowly started to change. Nonna and her parents left the city for the assumed safety of her beloved grandmother's country estate.
When Nonna was only 15 years old, she and her mother unknowingly became German prisoners as they agreed to leave their village and work in a factory in Germany. After several transfers, Mama and Nonna were sent to a hospital, where Nonna, because of her fluency in several languages, is asked to translate.
Without telling too much more about the events chronicled in the book, Nonna (barely) survives that dark time in history and immigrates to America in 1950 after WWII is over. She meets and marries Henry Bannister. She never tells her husband about her painful past. She keeps all of her diaries and photographs hidden in a locked trunk in the attic.
"A decade before Nonna died, she took [Henry] by the hand and led him to the attic... 'It's time,' she said. They climbed the attic stairs and sat down beside the old heavy wooden trunk... Nonna pulled a thick stack of legal pads, each long yellow page filled with hand-penned words. 'The translations of my diaries, and my story,' she said. Then Nonna climbed down the attic stairs, and Henry began to read."
Nothing is clearly written in Nonna's diary that she was saved, but she was certainly taught of God and mentions her faith. Although she kept her terrible secrets hidden away for so long, Nonna did not seem to harbor any bitterness.
This was part of a poem she wrote after her father's death:
"
…They tortured you while you were living,
And pierced your heart when you lay dead.
You've taught me how to be forgiving,
Please tell me how to forget!
"
It is hard to call a book such as this wonderful, because of all the horror that is described. And yet,
The Secret Holocaust Diaries
is also full of the beautiful, happy memories of a young girl:
"…
I would write about what it was like before the war, rather than what was happening now. I was hoping that if I kept writing about it, the old times would come back, and I could forget what was going on all around me
."
I read
The Secret Holocaust Diaries
in two evenings. It was wonderful. It was painful. I closed the book, glad that Nonna's story had been told, and yet saddened to think that she had borne such a heavy emotional burden for so many years before telling her family.
Living today where finding "long-lost" family and friends is relatively easy, I continue to wonder if Nonna's story will help find any of hers, if still living, if still searching for Nonna themselves.
Both sad and wonderful, but mostly fascinating, I hope that you will
read
Nonna's very personal story.
Thank you, Vicky and Tyndale, for sending me
The Secret Holocaust Diaries
to read and review.
Also reviewed on
Amazon
and
Christianbook
.
Recommend: YES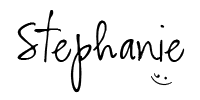 **Disclaimer:
I was given a free product for review purposes only. My reviews are not monetarily compensated and have not been influenced by the sponsor in any way, unless otherwise disclosed. Each review is based on the reactions and opinions of myself and/or family.**
___________________________________
Tags:
The Secret Holocaust Diaries
Nonna Bannister
Holocaust
WWII
book reviews