This recipe is so very quick and easy...and impressive!
A super delicious toffee that begins with, yep, saltine crackers! I've made this for several Christmases and my family gobbles it up!
Now, if you've got picky people on your list, you may want to tell them about the crackers AFTER they've declared how yummy the candy is. Although, I don't think saltines are that strange... they're mostly flour, salt, and water, right?
If you're looking for something last-minute to take to that Christmas Party, whip up a batch of this
Saltine Toffee
!
Preheat your oven to 400 degrees. Begin by lining a jelly roll pan with foil. Place one layer of saltines in the pan
(usually 1 sleeve of crackers, although my sleeve was 1 short this year! I had to open a second sleeve for just ONE cracker!) :-)
Next, melt together 1 cup of butter (NO substitutes) and 1 cup of brown sugar over medium heat, stirring frequently.
Once mixture comes to a boil, boil for 3 minutes.
Immediately, pour carefully over the crackers. Bake in oven for 5-6 minutes.
Remove from oven. Toffee mixture should have spread to cover all of your crackers
(don't worry if a spot or two isn't covered, though)
!
Sprinkle with 2 cups of semisweet chocolate chips
(this year, I used a mixture of milk and semisweet).
Let sit for 5 minutes.
Carefully spread softened chocolate and sprinkle with nuts, if desired
(I like to use sliced almonds; some people omit the nuts and drizzle with white chocolate).
Chill in fridge, about 30 minutes, then break into pieces and impress your guests! Yum yummy!
Recommend: YES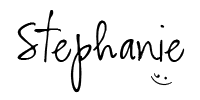 ___________________________________
Tags:
recipes
saltine toffee
cracker toffee
holiday recipes
homemade candy