I really can't recall ever making
Snickerdoodles
before! Shocking, I know!
I must have...once upon a time? I must have, for I had an opened jar of cream of tartar...and what else do you use cream of tartar for? :-)
Whether this was the first time I made Snickerdoodles or not, this recipe I found on
allrecipes
was great and resulted in a soft cookie tasting just how I imagined a Snickerdoodle should! The cookies even stayed soft for several days! I love cookies that do that!
SNICKERDOODLES
1/2 cup butter, softened
1/2 cup shortening
1 1/2 cups white sugar
2 eggs
2 teaspoons vanilla extract
2 3/4 cups all-purpose flour
2 teaspoons cream of tartar
1 teaspoon baking soda
1/4 teaspoon salt
2 tablespoons white sugar
2 teaspoons ground cinnamon
Preheat oven to 400 degrees.
Cream together butter, shortening, 1 1/2 cups sugar, the eggs and the vanilla. Blend in the flour, cream of tartar, soda and salt. Shape dough by rounded spoonfuls into balls.
Mix the 2 tablespoons sugar and the cinnamon (
I ran out and ended up having to double this cinnamon sugar mixture
). Roll balls of dough in mixture. Place 2 inches apart on ungreased baking sheets.
Bake 8 to 10 minutes, or until set but not too hard. Remove immediately from baking sheets.
Recommend: YES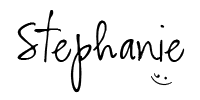 ___________________________________
Tags:
recipes
snickerdoodles
cookies
cookie recipes