Peanut
Butter
Fudge
Mmmmmmmm!
A friend gave me some of this fudge years ago. After my husband and I gobbled it up, she willingly shared the recipe.
This fudge takes only 4 ingredients and is so easy and delicious!
PEANUT BUTTER FUDGE
2 cups white sugar
1/2 cup milk
1 (7 ounce) jar marshmallow creme
1 1/3 cups peanut butter
Boil milk and sugar in a medium saucepan for three minutes over medium-high heat. Immediately stir in the marshmallow creme and peanut butter. Pour and spread into a 9x9 inch glass baking dish. Cool completely before cutting into squares and serving.
Recommend: YES!
*(
Any credit for the clever photo progression must be given to all of the other creative blogs I visit. I've seen it done a few times...!
)* ;-)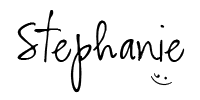 ___________________________________
Tags:
recipes
peanut butter fudge
fudge recipes