A good friend shared this recipe with me, and it has become one of our family's favorite soups!
I did make a few changes, but either version is delicious!
First, I let my
Nacho Potato Soup
cook in the crockpot (about 4 hours on low, or until potatoes are tender)! I love my crockpot and use it whenever I can!
I substituted chicken broth instead of water, because I usually have a leftover carton to use up.
And, because I rarely, if ever, buy Velveeta, I added 1 - 8 oz brick of cream cheese, softened and cubed, during the last hour or so of cooking.
(I should have sprinkled with parsley for a little color, but I was so excited to eat, I almost forgot to take ANY picture)! ;-)
Whether you stick to the original recipe or use my tweaks, I think this thick, creamy, and a little bit spicy soup will quickly become one of your favorites, too!
NACHO POTATO SOUP
1 pkg (5 1/4 oz) au gratin potatoes
1 can (11 oz) whole kernel corn, drained
1 can (10 oz) diced tomatoes and green chilies, undrained
2 cups water
2 cups milk
2 cups cubed process American cheese
dash of hot pepper sauce, optional
minced fresh parsley, optional
In a 3-quart saucepan, combine the potatoes and sauce mix, corn, tomatoes, and water; mix well. Bring to a boil. Reduce heat; cover and simmer for 15-18 minutes or until potatoes are tender. Add milk, cheese, and hot pepper sauce, if desired; cook and stir until the cheese is melted. Garnish with parsley if desired.
Yield: 6-8 servings (2 quarts)
Recommend: YES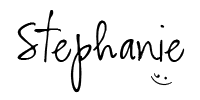 ___________________________________
Tags:
recipes
Nacho Potato Soup
soup recipes
homemade soup
potato soup
crockpot recipes