I'm not sure about you, but just before Thanksgiving to just after Christmas, my hands are busy cooking and baking and cooking and baking.
My hands are also the
only dishwasher
in my house, and all of that cooking and baking creates sinkload after sinkload of dishes!
My hands then turn into icky hands! Dry, cracked, and painful!
When
Skin MD Natural
asked me to review their shielding lotion, I was more than willing!
The first thing I noticed when applying
Skin MD Natural
was the smell...or lack thereof! You can occasionally smell a slight aloe scent, but it is so minimal, I'd call it unscented. Unscented, for me, is a GOOD thing!
The next thing I noticed about
Skin MD's shielding lotion
was how light and non-greasy it was. The lotion absorbed into my skin almost immediately and a very small amount went a long ways!
Skin MD Natural
is not an ordinary lotion. Skin MD Natural is a specially formulated
shielding
lotion.
Here is what some dermatologists have said:
"
Shielding lotion is a lotion that forms a protective barrier on the skin and keeps out irritants and chemicals. It also allows the natural oils and moisture to remain in the skin so it can heal better. It is a big advantage that shielding lotions are light and go on without a greasy mess,
" says Dr. Brian Zogg, a dermatologist in Albert Lea, MN.
"
When you have dry, itchy skin you know that the protective outer layer of skin has been stripped away. In southern Minnesota most people need to use a shielding lotion. In the winter they all get very dry skin. We also recommend shielding lotions for anyone who is exposed to chemicals in their work environment. Your skin is exposed to irritants and chemicals almost every day, even in a normal household environment, so a shielding lotion can be a useful dry skin care solution for most people.. And it won't create the negative moisture message skin can get from conventional lotions.
The artificial moisturizers in conventional creams and lotions can send a signal to the moisture producing parts of your skin that enough moisture is present. Your skin then makes less of the natural moisture needed to resolve a dry skin problem. With a shielding lotion you protect your own natural oils and moisture in the skin, so it heals faster,
" says Dr. Zogg.
"
A conventional lotion is not formulated to protect the skin like a shielding lotion does. Conventional lotions only add surface moisture to temporarily alleviate dry skin or itching. Shielding lotions stay on because they bond with the skin and protect it for long periods of time. With this protection in place your skin keeps its own moisture in and has a chance to use this natural moisture in the deep layers of the skin to heal itself,
" states Dr. Lisa Benest, a board certified dermatologist of Burbank, CA
I used
Skin MD Natural
for 2 weeks, using no other moisturizer or lotion. I was most impressed with the change on my face. I don't like to use lotions on my face, because of the greasy feel. No greasiness with
Skin MD Natural
, and the dry patches I get in the winter disappeared when using the shielding lotion.
Skin MD Natural
was also a wonderful lotion to use on my children. My son, especially, gets dry patches on his legs and cheeks. Skin MD Natural was gentle and cleared up his painful dry skin.
I didn't notice as big of a difference on my hands as I did with my face. But, the overall
results
of
Skin MD Natural
make me happy to have a bottle on hand, for me and the rest of my family!
Want to BUY IT?
You can check to see if any
pharmacies near you
carry
Skin MD Natural
, or you can order
online
!
GIVEAWAY ALERT!

Want to WIN IT?
Skin MD Natural wants to give a bottle of
Skin MD Natural
to one of my readers, so they can also see the difference a shielding lotion can make!
To enter

, tell me what you do or use to help your dry skin!

For additional entries (

must do above to qualify for extra entries!

),
Follow my blog publicly via a feed reader, networked blogs, or subscribe by email (must confirm subscription). Comment and let me know! If you're already a follower/subscriber, comment and let me know! (1 entry)

Blog about my giveaway and leave me a link to your post! (1 entry)

Enter my giveaway URL into another blog's giveaway McLinky and send me the link so I can see it! (1 entry)

Snag my blog button (in the far right column) and leave a comment with the link! (1 entry)
Visit Skin MD Natural and tell me something you learned, not mentioned above (1 entry)
Follow me on Twitter and tweet this: WIN a bottle of Skin MD Natural Shielding lotion!@creativeSOme

Entries accepted until Saturday, January 16, 11:59 PM.
(
Any duplicate or unqualified entries will be deleted
).
Recommend: YES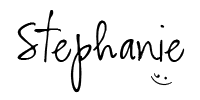 **Disclaimer:
I was given a free product for review purposes only. My reviews are not monetarily compensated and have not been influenced by the sponsor in any way, unless otherwise disclosed. Each review is based on the reactions and opinions of myself and/or family.**
___________________________________
Tags:
Skin MD
Skin MD Natural
shielding lotion