My husband was my first boyfriend and quite the romantic. On any given day, I received more than my fair share of flowers, poems, and candy (any girls out there remember my flower-laden dorm room)?!
My first Valentine's Day with him was, of course, special. I received all of the typical Valentine gifts: roses, candy, and dinner out. :-)
However, before my boyfriend, there was my dad. I remember finding a small treat on my breakfast plate each Valentine's Day. Usually something simple, like conversation hearts or Little Debbie heart cakes, but my dad wanted me and my sisters, his girls, to know he loved them.
Now, I know there are plenty of Valentine boycott'ers out there! But, Valentine's Day doesn't have to be hated! Although you should be showing your love with your favorite people every day, Valentine's Day gives you a special opportunity not to miss telling them!
Ok, so how could you show them?
Roses?
C'mon! You can think harder than that!! I have been blessed with a husband who STILL gets me flowers on and off throughout the year, so I have requested that he not spend money on roses whose prices are hiked up 3x just because it's "the" day.
Ok... how about a big ol' heart filled with cheap, tough chocolates?
Exactly. I don't like cheap, tough chocolate, either.
Ok, ok... I got it! Something fun! Something different!
Something pretty! Something pretty tasty!!
How about ordering some
Fairytale Brownies
?
Alyssa from
Fairytale Brownies
generously sent me a
Valentine Dozen
to review.
Never have I watched so excitedly for the UPS man to arrive!
Unfortunately, UPS man was late on expected package arrival day. So late, that we were heading out the door when my brownies arrived. I was soo anxious to rip into the package, but I wanted to get pictures, and I also wanted time to TASTE each brownie.
So... I looked longingly at the pretty box and had to wait.
As soon as we got back home and the kids were put to bed, I snapped a few pictures and then the deciding-which-
flavor
-to-start-with-game began!
Even though I didn't realllly want to share once I saw all of those brownies, I told my husband that I would cut each brownie in half, so we could each give our opinion (I'm supposed to be sharing the love, right)?! ;-)
Fairytale's
Valentine Dozen
contained 12 - 3"x3" gourmet brownies. One of each of their delicious
flavors
.
Each Fairytale brownie begins with "rich, dark Callebaut Belgian chocolate blended with pure creamery butter and farm fresh eggs. All-natural Fairytale Brownies are certified kosher and free of trans fats, hydrogenated oils, preservatives and artificial colors."
So, how did they taste?? DELICIOUS! The brownies were soft and rich and fudgy. Yummy.
We loved them all, but my favorites were the
Raspberry Swirl
and
Mint Chocolate
. Hubby's favorites were the
Walnut
and
Espresso Nib
.
Sooo....
What are you going to get that special someone for Valentine's Day?? It's only a few weeks away! I would MUCH rather receive a
Valentine Dozen
of brownies rather than a dozen roses!!
READY TO BUY IT?!
Check out all of Fairytale Brownies'
Valentine Treats
! You can order now, but choose a shipping date closer to Valentine's Day.
But, don't forget other occasions! Fairytale Brownies would make a great
birthday gift
or the perfect
thank you
! Hey! You can send ME a nice
Fairytale
thank you for sharing this delicious info with you... lol!
Make your
Fairytale Brownies
even sweeter by getting
FREE SHIPPING
on orders of $30 or more. Use code
MOMBLOG
, expires 2/28/10!
Oh my. Are YOU in for a treat!!

GIVEAWAY ALERT!


Want to WIN IT?

Fairytale Brownies is going to send one of you their

Valentine Dozen

to enjoy and share with someone you love! Thank you, Fairytale!!

To enter

, visit Fairytale Brownies and tell me which brownie flavor you can't wait to try!

For additional entries (

must do above to qualify for extra entries!

),
Follow my blog publicly via a feed reader, networked blogs, or subscribe by email (must confirm subscription). Comment and let me know! If you're already a follower/subscriber, comment and let me know! (1 entry)

Blog about my giveaway and leave me a link to your post! (1 entry)

Enter my giveaway URL into another blog's giveaway McLinky and send me the link so I can see it! (1 entry)

Snag my blog button (in the far right column) and leave a comment with the link! (1 entry)
Become a fan of Fairytale Brownies on facebook and leave me a link with your facebook user name (1 entry)

Entries accepted until Thursday, January 21, 11:59 PM.
Duplicate or unqualified entries will be deleted.
Recommend: YES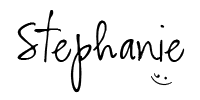 **Disclaimer:
I was given a free product for review purposes only. My reviews are not monetarily compensated and have not been influenced by the sponsor in any way, unless otherwise disclosed. Each review is based on the reactions and opinions of myself and/or family.**
___________________________________
Tags:
giveaway
Fairytale Brownies
blog contest