I never used to use a recipe for meatloaf. But, one day, I came across this
Brown Sugar Meatloaf
on
Allrecipes
and decided to give it a try!
My husband really loved the sweet topping, although I thought it was too sweet, so now I cut back just a spoonful or two on the brown sugar!
The loaf holds together really well (which my non-recipe version never did!) and makes great next-day meatloaf sandwiches!!
I changed some of the original recipe, based on what was in my pantry - bread crumbs instead of crackers and adding a few dashes of Worcestershire sauce to the meat mixture! Also, rather than using a pan, I form my meat into a loaf on a foil-lined baking sheet and spread the ketchup mixture on top.
A good meatloaf, served with mashed 'taters, is one of my husband's favorite comfort food meals!
BROWN SUGAR MEATLOAF

1/2 cup packed brown sugar
1/2 cup ketchup
1 1/2 pounds lean ground beef
3/4 cup milk
2 eggs
1 1/2 teaspoons salt
1/4 teaspoon ground black pepper
1 small onion, chopped
1/4 teaspoon ground ginger
3/4 cup finely crushed saltine cracker crumbs (
I use seasoned bread crumbs
)
Preheat oven to 350 degrees F (175 degrees C). Lightly grease a 5x9 inch loaf pan.
Press the brown sugar in the bottom of the prepared loaf pan and spread the ketchup over the sugar.
In a mixing bowl, mix thoroughly all remaining ingredients and shape into a loaf. Place on top of the ketchup.
Bake in preheated oven for 1 hour or until juices are clear.
Recommend: YES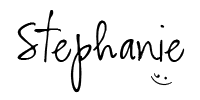 ___________________________________
Tags:
meatloaf
meatloaf recipe
recipes
comfort food