Carrie is about to make her choice. She will leave her family and Amish community behind and follow her beau into the world.
Tragedy strikes, and a different choice is made for her. As Carrie struggles, she is faced with yet another difficult decision. Again, Carrie makes her choice and marries a man she does not love.
Circumstance after circumstance, choice after choice, Carrie wades through seemingly endless grief to find her way to forgiveness and even love.
Like many recent Amish-based books I've read,
The Choice
had quite a bit of "English" in it. Although I'm coming to expect and even dread that,
The Choice
was a fairly believable story (except for Steelhead and Emma! Huh?!) and a good reminder of the effect our decisions, good and bad, can make on our life.
You can read the first chapter
HERE
and see what other bloggers had to say about Suzanne's latest book
HERE
.
There's also a chance for you to
WIN
a signed copy of
The Choice
via Twitter. Tweet this:
Psst... pass it on! Join @suzannewfisher for a Book Bomb & Author Talk! Details here
http://ow.ly/W84r
#thechoice
Thanks to litFUSE for sending me a review copy and allowing me to participate in the blog tour for
The Choice
!
Also reviewed on
Amazon
and
Christianbook
.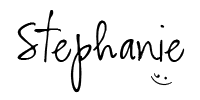 **Disclaimer:
I was given a free book through litFUSE for review purposes only. My reviews are not monetarily compensated and have not been influenced by the sponsor in any way, unless otherwise disclosed. Each review is based on the reactions and opinions of myself and/or family.**
___________________________________
Tags:
Suzanne Woods Fisher
The Choice
Amish fiction
book reviews