For awhile, I was getting fresh eggs from a friend and trying to find recipes to use up all of the eggs I was getting!
I tried this bread recipe and it was fantastic! When toasted, it reminded me of a croissant! And, it would make excellent french toast (we never had enough leftover to try it)!
A NUMBER ONE EGG BREAD
2 (.25 ounce) packages active dry yeast (or 2 Tablespoons bread yeast)
2/3 cup warm water
6 egg yolks
3 eggs, room temperature
1/2 cup vegetable oil
1/4 cup white sugar
1 teaspoon salt
4 1/2 cups all-purpose flour
*****************
1 egg
1 tablespoon water
Place first 8 ingredients in bread machine in order recommended by manufacturer. Select dough setting.
When cycle is complete, turn dough out onto lightly floured surface. Divide dough into 3 pieces. Roll each piece into a rope about 12 inches long. Braid the three strands together, and seal the ends. Place the bread on a greased cookie sheet. Beat the remaining 1 egg with water; brush onto bread. Let the bread rise until doubled, about 45 minutes.
Preheat the oven to 375 degrees F (190 degrees C). Brush the bread with eggwash again.
Bake for 40 minutes, or until golden. Cool on a wire rack.
Recommend: YES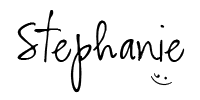 ___________________________________
Tags:
egg bread
challah
bread recipes
bread machine
bread machine recipes
brioche