I recently tried a different recipe for my pizza dough. If you like a thin crust, you will either want to cut this recipe in half, make the full recipe into TWO pizzas, or freeze half of the dough for your next pizza night!
PIZZA DOUGH
2 1/4 teaspoons active dry yeast
1/2 teaspoon brown sugar
1 1/2 cups warm water (110 degrees F)
1 teaspoon salt
2 tablespoons olive oil (
I use canola
)
4 cups all-purpose flour
1/2 cup grated Parmesan cheese
1 teaspoon garlic powder
1/4 teaspoon dried oregano
1/4 teaspoon dried basil
Add ingredients to bread machine in order recommended by manufacturer. Choose dough setting.
After cycle is complete, press dough into desired pizza pan or pizza stone. Top with pizza sauce (
I make my own by sprinkling garlic powder, dried basil, and dried oregano to taste into an 8-ounce jar of tomato sauce - cheap!
), cheese (
I like to use a blend of mozzarella and cheddar or colby
), and desired toppings.
Bake at 425 degrees for 15-20 minutes or until crust and cheese is golden brown.
Recommend: YES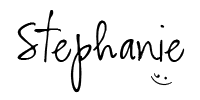 ___________________________________
Tags:
recipes
pizza recipes
pizza dough
homemade pizza dough
bread machine recipes
pizza crust
homemade pizza crust