Ok, I had a hard time getting a good picture of this dip. There was no way I could get a picture that told just how
deeeeelicious
it was!
It really
DID
taste just like a jalapeno popper!! I served it with bite sized tortilla chips...and, YUM! I've got enough ingredients for another batch, so I'll be making it as part of Thanksgiving Day treats! Mmmmm!
If you like jalapeno poppers...but not the price and time, make this dip for your next get together! I
guarantee
that your guests will ask you for the (super simple) recipe!
JALAPENO POPPER DIP
2 (8 oz) packages cream cheese, softened
1 cup mayonnaise
1 (4 oz) can chopped green chilies, drained
2 oz canned diced jalapeno peppers, drained (
I could only find sliced, so I ran them through my mini food chopper
)
2 tablespoons butter or margarine, melted
1/4 cup grated parmesan cheese
1/4 cup bread crumbs
In a large bowl, beat together softened cream cheese and mayonnaise until smooth and creamy. Stir in chilies and jalapenos. Pour mixture into a pie plate or shallow oven-safe dish.
Mix melted butter with parmesan cheese and bread crumbs until combined. Sprinkle evenly on top of cheese mixture. Bake at 375 degrees for 30 minutes, or until top is golden brown. Serve warm.
Recommend: YES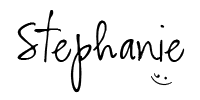 ___________________________________
Tags:
jalapeno popper dip
jalapeno poppers
recipes
appetizers
party food