Here's a new Amish Christmas-themed novella, published by Thomas Nelson:
An Amish Christmas: December in Lancaster County
By Beth Wiseman, Kathleen Fuller, Barbara Cameron
Book Description
Follow the lives of three Amish families through the Christmas season.
A Miracle for Miriam: Miriam fell for Seth, but he broke her heart. Years later, after he's nearly killed in an accident, Miriam sees him at a Christmas party and notices something is different about him—not just how he looks, but how he acts. When Seth pursues her, she must decide whether to guard her heart or accept his love.
A Choice to Forgive: Lydia has loved two men in her life. Daniel disappeared one Christmas Eve long ago, leaving only a note saying he wanted to live in the Englisch world. And Elam, Daniel's brother, to whom she has been happily married for 15 years. When Elam dies, Lydia gives up on ever loving again. But she is shocked when Daniel wants to return to the Order and her life.
One Child: The birth of one child forever changed the world two thousand years ago. On this snowy Lancaster Christmas Eve, another child will change the world of two couples.
*As I did not receive my copy in time for a personal review, I can't give a full thumbs up or down. However, I've read books by both
Wiseman
and
Fuller
, and think
An Amish Christmas
would be an enjoyable read*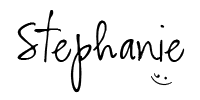 **Disclaimer:
I was given a free product for review purposes only. My reviews are not monetarily compensated and have not been influenced by the sponsor in any way, unless otherwise disclosed. Each review is based on the reactions and opinions of myself and/or family.**
___________________________________
Tags:
Beth Wiseman
Kathleen Fuller
Amish fiction
Barbara Cameron
book reviews
An Amish Christmas
Lancaster PA