I combined a couple of different recipes to come up with this light and fluffy dip.
CARAMEL APPLE DIP
20 individually wrapped caramels, unwrapped
1/4 cup water
1 (8 oz) package cream cheese, softened
1/2 cup brown sugar
1 jar (7 oz) marshmallow cream (fluff)
Place caramels and water in a microwave safe bowl. Microwave, on high, for 1 minute. Stir. Continue cooking and stirring at 30 second intervals until caramels are melted and smooth. Set aside to cool slightly.
In a bowl, beat cream cheese and brown sugar until smooth. Add marshmallow cream and cooled caramel mixture and beat until creamy.
Serve with sliced apples or other fruit (
To keep apples from browning, sprinkle with lemon juice
).
Recommend: YES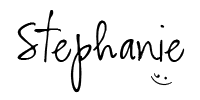 ___________________________________
Tags:
apple dip
caramel apple dip
fruit dip
recipes