This week, CFBA is introducing A Bond Never Broken by Judith Miller, book 3 in her Daughters of Amana series.
I think
A Bond Never Broken
is one of the best books I've read by Judith.
During the Great War, suspicion is high and persecution lurks over German Americans. Jutta, who left the Amana colonies when she was just a girl, is forced to return and spy on the quiet community to protect her parents, who have been falsely accused of baking glass into bread and sending it to soldiers. If she is unable to report anti-war activities or sentiments, her parents are threatened with jail…or worse.
When I started the third book in the Amana series, I was initially disappointed to see that, like the first book,
Somewhere to Belong
, there were two main characters and the whole book was written in the first person.
That means that every few chapters either Ilsa or Jutta is speaking.
I had a very hard time keeping the girls straight in
Somewhere to Belong
, so I thought I'd have the same problem and dislike
A Bond Never Broken
.
Not so.
The story was so well-written and engaged me so much, I had no problem switching between characters.
A Bond Never Broken
was a fresh and unique story, centering around the stateside fear and prejudice during World War I.
AND FOR YOU, a peek into the book:
A Bond Never Broken
Recommend: YES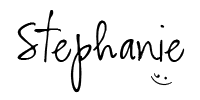 **Disclaimer:
I was given a free product for review purposes only. My reviews are not monetarily compensated and have not been influenced by the sponsor in any way, unless otherwise disclosed. Each review is based on the reactions and opinions of myself and/or family. Post *may* contain affiliate links.**
___________________________________