So... I love to enter
giveaways
. I have rarely won anything, but I like to enter just the same!
Background:
Last year, I had the opportunity to review and host a giveaway of
Fairytale's delicious brownies
. I've been a fan ever since! When my mom broke her ankle in a car accident, I didn't send flowers...I sent her a
Fairytale Dozen
to aid in her recuperation. (For chocolate makes everything feel better!) ;-)
Imagine my excitement when, as a
Fairytale Brownies Facebook fan
, I recently
WON
a dozen of their newest endeavor:
gourmet cookies
!
The classic
Cookie Dozen
is packaged just like its brownie brothers and sisters, in a lovely dark chocolate brown box with rich purple Fairytale band (mine included a sweet 'congratulations' card):
When you lift the lid, you can see the care that Fairytale puts into each package. Neatly covered in tissue paper and sealed with a magical sticker:
Mmmm, and then the individually wrapped cookies (
3 each of Caramel Pecan, Double Chocolate, Coconut Walnut, and Toffee Chocolate Chip
) are revealed:
It was very difficult to decide which cookie to start with. I am not the biggest fan of nuts, so I reached first for the
Toffee Chocolate Chip
(I even warmed it in the microwave for a few seconds...YUM!):
Let me tell you, the toffee MAKES this cookie!! If Fairytale began bagging and selling their toffee bits - no, CHUNKS -
I'd be the first in line to buy a case!
;-)
(Doesn't surprise me since I loved Fairytale's Toffee Crunch Brownie).
And, of course, I had to try the
Double Chocolate
next. There's not much to say about that one - you can't go wrong with double chocolate anything with me!
I'm afraid I didn't get pictures of the
Caramel Pecan
(regular cookie base chock full of salty pecans and sweet caramel) or
Coconut Walnut
(chocolate cookie base dotted with flecks of coconut and chunks of walnuts) cookies... I can only say that my husband really loved them. They disappeared before I knew it with him!
Fairytale's cookies
are yummy. They are sweet and rich, and perfect with a glass of cold milk - or hot cup of joe (if that's your thing). Each cookie is hand shaped (I know, for I watched
Fairytale
featured on
Food Network's
Unwrapped
)!
Fairytale's staff and service is pretty amazing, too. Real people behind those sweet brownies and cookies! The next time you need a get well card or thinking of you bouquet, think instead of a gift that will really impress! I know you'll get an extra hug and kiss if you send a sweet package from
Fairytale
! ;-)
Recommend: YES
I just wanted to thank Fairytale (and Hilary) for sending me the Cookie Dozen. I was so excited to WIN something so sweet, and the cookies were fabulous!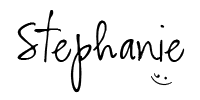 **Disclaimer:
I won a Fairytale Cookie Dozen by entering a contest on Fairytale's Facebook Fan page. I was under no obligation to review the product. My reviews are not monetarily compensated and have not been influenced by the sponsor in any way, unless otherwise disclosed. Each review is based on the reactions and opinions of myself and/or family. Post *may* contain affiliate links.**
___________________________________