This week, CFBA introduces Hearts Aglow, book 2 in Tracie Peterson's Striking a Match series.
In
Hearts Aglow
, Deborah continues studying to be a doctor under Dr. Christopher Clayton, although the villagers think the medical world is no place for a woman. As Chris and Deborah's relationship begins to develop, Chris has to leave town for a family emergency. Deborah prays he will soon return, but after a long absence, a newspaper headline has her assuming the worst.
Since my mother-in-law had just finished reading
Embers of Love
(book one in Tracie's 'Striking a Match' series), I let her read
Hearts Aglow
before I did.
She really enjoyed it (finished it in just a few days!) and said the story was filled with many exciting and heartbreaking situations, like hurricanes, fires, and medical problems (I can't tell you everything she said – you have to read the book yourself)!
Tracie weaves a strong theme of following God and trusting Him, no matter the circumstances. If you've been waiting to continue Deborah's story,
Hearts Aglow
will not disappoint, although the ending will make you quite anxious for book 3 to be published!
ABOUT THE AUTHOR:
Tracie Peterson
is the bestselling, award-winning author of more than 85 novels.
She received her first book contract in November, 1992 and saw
A Place To Belong
published in February 1993 with Barbour Publishings' Heartsong Presents. She wrote exclusively with Heartsong for the next two years, receiving their readership's vote for Favorite Author of the Year for three years in a row.
In December, 1995 she signed a contract with Bethany House Publishers to co-write a series with author Judith Pella. Tracie now writes exclusively for Bethany House Publishers.
She teaches writing workshops at a variety of conferences on subjects such as inspirational romance and historical research.
Tracie was awarded the Romantic Times Career Achievement Award for 2007 Inspirational Fiction and her books have won numerous awards for favorite books in a variety of contests.
Making her home in Montana, this Kansas native enjoys spending time with family--especially her three grandchildren--Rainy, Fox and Max. She's active in her church as the Director of Women's Ministries, coordinates a yearly writer's retreat for published authors, and travels, as time permits, to research her books.
AND FOR YOU, a peek into the book:
Hearts Aglow
Recommend: YES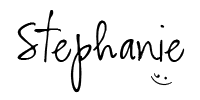 **Disclaimer:
I was given a free product for review purposes only. My reviews are not monetarily compensated and have not been influenced by the sponsor in any way, unless otherwise disclosed. Each review is based on the reactions and opinions of myself and/or family. Post *may* contain affiliate links.**
___________________________________