We've got a new favorite need-a-quick-sweet dessert in the house.
Snickerdoodle Blondies.
YUM.
When I saw the recipe over on
Heidi's blog
, I immediately bookmarked it. They sounded just like something my husband would love.
Wasn't so sure about myself.
My grandma and mom used to make 'blondies' when I was young. Their blondies had a distinct butterscotch flavor, and I just wasn't a fan. I've made those blondies for my husband, though, and he loves them.
I couldn't quite figure out how butterscotch and snickerdoodles could combine, but I knew it would be no loss to me if I didn't care for Snickerdoodle Blondies.
Less sweets, less me.
;-)
Well, so much for 'less me!'
No butterscotch flavor exists in these bars. Think a giant snickerdoodle with a brownie texture.
YUM. Delish. So good. Mmmmm.
We love them! Thanks,
Heidi
!!
SNICKERDOODLE BLONDIES
2-2/3 cups flour
2 teaspoons baking powder
1 teaspoon cinnamon
1/4 teaspoon nutmeg
1 teaspoon salt (
I cut back to 1/2 tsp and still thought it was almost too salty
)
2 cups packed brown sugar
1 cup butter, softened
2 eggs
1 tsp vanilla
2 Tablespoons sugar mixed with 2 teaspoons cinnamon
Preheat oven to 350 degrees.
In a bowl, combine flour, baking powder, 1 teaspoon cinnamon, nutmeg, and salt; set aside.
In another bowl, beat butter and brown sugar 3-5 minutes. Add eggs, one at a time, mixing well after each addition. Add vanilla and beat until smooth. Stir in flour mixture and spread in a greased 9x13 baking dish.
Sprinkle combined sugar and cinnamon mixture over top and bake 25-30 minutes or until toothpick inserted near center comes out clean. Do NOT overbake!
Cool, cut, and try not to eat them all. ;-)
Recommend: YES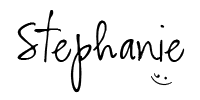 **Disclaimer:
I was given a free product for review purposes only. My reviews are not monetarily compensated and have not been influenced by the sponsor in any way, unless otherwise disclosed. Each review is based on the reactions and opinions of myself and/or family. Post *may* contain affiliate links.**
___________________________________