I told you I'd blog about how to make a FBCT (frozen buttercream transfer) if mine didn't fall apart.
Well... I'm blogging about it anyway. ;-)
HERE
is a great tutorial on how to make a
Frozen Buttercream Transfer
.
I first made a FBCT for my daughter's second birthday. It wasn't that difficult - just time consuming - and I thought Curious George turned out cute!
So, when my little guy's birthday rolled around, I searched the internet and found a beautiful inspiration cake and wasn't afraid to attempt a FBCT again:
Perhaps I should have been! ;-)
No, don't let my final cake scare you! I'm keeping it real and showing you how it turned out:
*Gulp.* Yeah, not quite what I had in mind. For some reason, my FBCT didn't 'F.' Never froze. It was in my freezer for four days... :-(
Of course, I didn't know it wasn't 'hard' until I tried peeling off the wax paper. What a disaster. Most of Buzz and Woody stayed on the wax paper...
I began digging through my little guy's car collection, trying to find his dump truck and backhoe with the intention of scraping off all the frosting, starting again, and placing some cars and trucks on top.
Before I could scrape that frosting off, my little guy came into the kitchen saw my HORRIFIC Buzz and Woody...and you know what he said?
"Mommy! I WUV my cake!"
So, that was that. I ended up keeping most of the wax paper on the FBCT/cake just to preserve the image as much as I could.
If your child likes it, that's all that matters, right? :-)
By the way, if you're a visual learner, like I am, here's a fun video of a FBCT:
Recommend: YES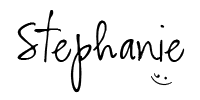 ___________________________________