Also this week, CFBA is introducing
A Heart Most Worthy
by Siri Mitchell.
This is only the second
book
I've read of Siri's. After finishing them both, I would say that she excels at historical fiction.
Although full of details,
A Heart Most Worthy
doesn't feel like you're cramming for an exam with more facts than your brain can handle. Easily weaving the facts of a bygone era with vibrant characters, Siri's story is one you'll keep thinking of even after you finish the last chapter.
There are times in the book, that feels like a narrator is telling you the story. Sometimes it made sense and was enjoyable to read...other times, I felt it didn't fit and only interrupted the flow of the story.
For example, you are reading from one of the girl's perspective when the 'narrator' jumps in and says,
'You may not have done what she did, but don't be so quick to judge
,' or something like that. Different. And, sporadic. Hadn't ever read a book that did it quite that way before. Not necessarily unlikeable, but definitely different.
FYI, the 'Christianity' in the book is Catholic, as each of the three main characters are Italian immigrants and the time period, early 1900's. I am quite sure that the Catholic bent is historically accurate of that time, place, and people, however, as a born again believer, I did not enjoy the many scenes of confession and crossing ourselves.
ABOUT THE BOOK:

The elegance of Madame Forza's gown shop is a far cry from the downtrodden North End of Boston. Yet each day Julietta, Annamaria, and Luciana enter the world of the upper class, working on finery for the elite in society. The three beauties each long to break free of their obligations and embrace the American dream--and their chance for love. But the ways of the heart are difficult to discern at times.
Julietta is drawn to the swarthy, mysterious Angelo. Annamaria has a star-crossed encounter with the grocer's son, a man from the entirely wrong family. And through no intent of her own, Luciana catches the eye of Billy Quinn, the son of Madame Forza's most important client.
Their destinies intertwined, each harboring a secret from their families and each other, will they be found worthy of the love they seek?
AND FOR YOU, a peek into the book:
A Heart Most Worthy
Also reviewed on
Amazon
and
Christianbook
.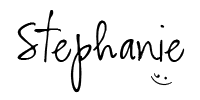 **Disclaimer:
I was given a free product for review purposes only. My reviews are not monetarily compensated and have not been influenced by the sponsor in any way, unless otherwise disclosed. Each review is based on the reactions and opinions of myself and/or family. Post *may* contain affiliate links.**
___________________________________