This week, CFBA is introducing
The Vigilante's Bride
written by Yvonne Harris and published by Bethany House.
ABOUT THE BOOK:
Montana Territory, 1884...Is Her Kidnapper the Only Man Who Can Keep Her Safe?
Robbing a stagecoach on Christmas Eve and abducting a woman passenger is the last thing Luke Sullivan expected to do. He just wanted to reclaim the money stolen from his pa, but instead ended up rescuing a feisty copper-haired woman who was on her way to marry Sullivan's dangerous enemy. Emily McCarthy doesn't take kindly to her so-called rescue. Still, she's hoping Providence will turn her situation for good, especially when it seems Luke Sullivan may just be the man of her dreams. But Luke has crossed a vicious man, a powerful rancher not used to losing, and Emily is the prize he's unwilling to sacrifice.
MY THOUGHTS:
The Vigilante's Bride
was somewhat predictable, but still a fun, pleasant read. I was surprised Luke's crime was pretty much ignored, but who knows about those 'Wild West' days?! ;-)
If you enjoy kidnapping cowboys who are trying to solve their cattle rustling problem all while loving the lovely, but exasperating girl who gets into danger...then you'll like
The Vigilante's Bride
.
AND FOR YOU, a peek into the book:
The Vigilantes Bride
Thank you, Yvonne and Bethany House, through CFBA, for sending me a review copy!
Recommend: YES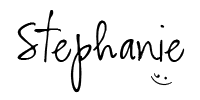 **Disclaimer:
I was given a free product for review purposes only. My reviews are not monetarily compensated and have not been influenced by the sponsor in any way, unless otherwise disclosed. Each review is based on the reactions and opinions of myself and/or family.**
___________________________________
Tags:
Yvonne Harris
The Vigilante's Bride
Christian fiction
book reviews