My
grandma
was the BEST cook! Many of my earliest memories are standing on a stool at her kitchen counter helping her bake up all kinds of goodies.
One thing I remember helping her make is her
Chili Sauce
. Contrary to its name, it's not chili-spicy. You'll be surprised to find
cinnamon
and other 'sweet' spices in the ingredient list.
Now before that turns you off, and because I have a hard time describing the taste of my grandma's chili sauce, if you like 'sloppy joe' sauce, you'll most likely love this delicious relish. It's a tangy sweet condiment that is fantastic on meatloaf!
So, with those extra tomatoes still coming out of your garden, why not give
Grandma's Chili Sauce
a try? I know you'll like it!
No need to can/hot water process. The jars will self-seal. (The first time I made this, I had to call my mom on that one, as grandma's instructions don't say to 'can.')
The BEST on homemade
meatloaf
!!
GRANDMA W's CHILI SAUCE
(written just as Grandma did)
24 ripe tomatoes
4 good size onions
3 green peppers
2 Tablespoons salt
1 Tablespoon cinnamon
1/2 teaspoon cloves
1/2 teaspoon allspice
3/4 cup brown sugar
1 pint apple cider vinegar
Chop onions and peppers fine. Mix together with tomatoes and other ingredients. Cook slowly for 3 hours. Pack
hot
in jars.
Recommend: YES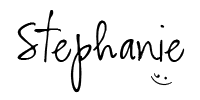 **Disclaimer:
Post *may* contain affiliate links. If you click on them and decide to make a purchase, I receive a (very!) small commission. Hey, every little bit helps! So, I thank you! :-).**
___________________________________