This week, CFBA introduces
In Every Heartbeat
written by Kim Vogel Sawyer
(Bethany House, September 2010)
As three friends who grew up in the same orphanage head off to college together, they each harbor a cherished dream.
Libby Conley hopes to become a famous journalist. Pete Leidig believes God has called him to study to become a minister. And Bennett Martin plans to pledge a fraternity, find a place to belong, and have as much fun as possible.
But as tensions rise around the world on the brink of World War I, the friends' differing aspirations and opinions begin to divide them, as well. And when Libby makes a shocking discovery about Pete's family, will it drive a final wedge between the friends or bond them in ways they never anticipated?
MY THOUGHTS:
Another winner by Kim! As I read
In Every Heartbeat
(in just one and a half evenings!), I felt like I was watching
Anne of Green Gables
,
Anne of Avonlea
, and
Boys' Town
all rolled into one.
Or at least that's how I imagined it all!
Libby had the spunk and passion of Anne Shirley with the beauty of Diana Barry. Several situations reminded me of catty run-ins with Josie Pye (can you tell I've seen AOGG a few times?) ;-) And both Petey and Martin were Boys' Town citizens, from the mayor, to the outcast, to the trouble-making Mickey Rooney.
In Every Heartbeat
takes you back to days gone by, but with all the problems and situations we still deal with today, such as anger and forgiveness, selfishness, and fitting it.
In Every Heartbeat
also reunites us with a few past characters from Kim's novel,
My Heart Remembers
. You won't be confused if you haven't read it, but if you have, you'll be pleased to see Maelle and her siblings in the story.
Kim's books
remind me of Janette Oke's stories with realistic characters and Biblical advice and spiritual themes woven seamlessly into the plots. If you haven't read one yet...you should!
AND FOR YOU, a peek into the book:
In Every Heartbeat
Kim, thank you for another fantastic book to KEEP on my shelf! I appreciate you, through Bethany House and CFBA for sending me a review copy of In Every Heartbeat.
Recommend: YES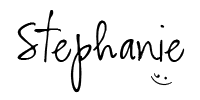 **Disclaimer:
I was given a free product for review purposes only. My reviews are not monetarily compensated and have not been influenced by the sponsor in any way, unless otherwise disclosed. Each review is based on the reactions and opinions of myself and/or family. Post *may* contain affiliate links. If you click on them and decide to make a purchase, I receive a (very!) small commission. Hey, every little bit helps! So, I thank you! :-).**
___________________________________