Oh, these were!
Fantastic!
Yum!
Frozen blueberries can be used, but let me tell you: FRESH makes these FABULOUS!
Yum, yum, yummy!
Denser than most homemade muffins I've made, these sweet-tart muffins with their crumbly streusel topping, made me feel like I had bought a special bakery treat!
TO DIE FOR BLUEBERRY MUFFINS
1-1/2 cups all-purpose flour
3/4 cup white sugar
1/2 teaspoon salt
2 teaspoons baking powder
1/3 cup vegetable oil
1 egg
1/3 cup milk
1 cup fresh blueberries
1/2 cup brown sugar
1/3 cup all-purpose flour
1/4 cup butter or margarine, cubed
1-1/2 teaspoons ground cinnamon
Preheat oven to 400 degrees. Grease muffin cups or line with muffin liners
Combine 1-1/2 cups flour, white sugar, salt, and baking powder. Place vegetable oil into a 1 cup measuring; add the egg and enough milk to fill the cup. Mix this with the flour mixture. Fold in blueberries. Fill muffin cups 3/4 full.
For crumb topping: with fork, mix together brown sugar, 1/3 cup flour, 1/4 cup butter, and 1-1/2 teaspoons of cinnamon until crumbly. Sprinkle over muffin batter before baking.
Bake muffins in preheated oven for 20-25 minutes, or until done.
Recommend: YES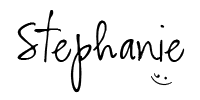 **Disclaimer:
Each review is based on the reactions and opinions of myself and/or family. Post *may* contain affiliate links. If you click on them and decide to make a purchase, I receive a (very!) small commission. Hey, every little bit helps! So, I thank you! :-).**
___________________________________