When I'm feeling like ooey-gooey warm chocolate, but I don't have anything in the house that quite fits the bill, enter my trusty
Betty Crocker cookbook
, stained and wrinkled page 140!
Hot Fudge Sundae Cake
always comes to the rescue!
I've been making this
Hot Fudge Sundae Cake
for years. And before that, I remember my mom making it many, many times.
Made with ingredients that I always have in the pantry,the
Hot Fudge Sundae Cake
can fulfill my chocolate longing in about an hour!
A quick and fudgy cake that is perfect for these cooler days!
HOT FUDGE SUNDAE CAKE
1 cup all-purpose flour
3/4 cup granulated sugar
2 tablespoons baking cocoa
(when I feel super chocolate-needy, I add an extra tablespoon!) ;-)
2 teaspoons baking powder
1/4 teaspoon salt
1/2 cup milk
2 tablespoons vegetable oil
1 teaspoon vanilla
1 cup chopped nuts (optional)
1 cup packed brown sugar
1/4 cup baking cocoa
1-3/4 cups very hot water
Ice cream, whipped cream, or cool whip, if desired.
Preheat oven to 350 degrees.
Mix flour, granulated sugar, 2 tablespoons cocoa, baking powder, and salt in ungreased square 9x9x2 baking dish. Mix in milk, oil, and vanilla with fork until smooth. Stir in nuts. Spread evenly in pan.
In a small bowl combine brown sugar and 1/4 cup cocoa. Sprinkle over batter. Pour hot water over batter.
Bake 40 minutes or until top is dry.
Spoon warm cake into dessert dishes. Spoon sauce from pan onto each serving. Top with ice cream or cool whip, if desired.
Recommend: YES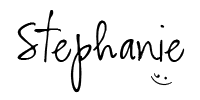 ___________________________________
**Disclaimer:
Each review is based on the reactions and opinions of myself and/or family. Post *may* contain affiliate links. If you click on them and decide to make a purchase, I receive a (very!) small commission. Hey, every little bit helps! So, I thank you! :-)**