This week, CFBA is introducing Beverly Lewis' newest book,
The Thorn
.
My mailbox is overflowing with books this month! My copy of
The Thorn
just showed up today. Unfortunately for you, I'm not
that
fast of a reader and don't have it reviewed...yet. I'll update when I post my review.
However,
Beverly Lewis
is my top favorite authors of the
Amish genre
, and, although the setting appears to be my least favorite - modern day, I'm sure she won't disappoint in her newest book!
ABOUT THE BOOK
Lancaster County, with its rolling meadows and secret byways, may seem idyllic, but it is not without its thorns. THE ROSE TRILOGY is the stirring saga of two Amish sisters on the fringes of the church, and the unforeseen discoveries that change their lives.
Rose Kauffman, a spirited young woman, has a close friendship with the bishop's foster son. Nick dresses Plain and works hard but stirs up plenty of trouble too. Rose's sister cautions her against becoming too involved, but Rose is being courted by a good, Amish fellow, so dismisses the warnings.
Meanwhile, Rose keeps house for an English widower but is startled when he forbids her to ever go upstairs. What is the man hiding? Rose's older sister, Hen, knows more than she should about falling for the wrong man. Unable to abandon her Amish ways, Hen is soon separated from her very modern husband.
Mattie, their young daughter, must visit her father regularly, but Hen demands she wear Amish attire--and speak Pennsylvania Dutch, despite her husband's wishes. Will Hen be able to reestablish her place among the People she abandoned? And will she be able to convince Rose to steer clear of rogue neighbor Nick?
AND FOR YOU, a peek into the book:
The Thorn
Thank you, Beverly and Bethany House, through CFBA, for sending me a review copy of The Thorn
!
Recommend: YES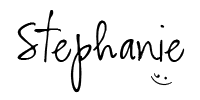 **Disclaimer:
I was given a free product for review purposes only. My reviews are not monetarily compensated and have not been influenced by the sponsor in any way, unless otherwise disclosed. Each review is based on the reactions and opinions of myself and/or family. Post *may* contain affiliate links. If you click on them and decide to make a purchase, I receive a (very!) small commission. Hey, every little bit helps! So, I thank you! :-)**
___________________________________