I just finished eating some birthday cake and ice cream. Yum, yum!
My little guy is quickly leaving babyhood. *sob* *sniff*
I worked hard last night, decorating his special cake.
At the moment, we're all about Thomas in our house.
Wish I could claim full creative credit for his cake, but I can't. :-) I found several amazing train cakes all over the internet, but based this one on a cake found on
coolest-birthday-cakes.com
.
It seems like every time a birthday rolls around, I end up googling "buttercream." I'm not sure why I haven't saved one yet! ;-) I don't make homemade buttercream frosting too often, mostly only on birthdays.
Anyway, I wanted to share the buttercream recipe I used this year (found on
cakecentral
), which has been printed out for a keeper recipe! It's the basic shortening and sugar, but perfectly easy and tasty and hard to mess up!
EASY BIRTHDAY BUTTERCREAM
1 cup white all-vegetable shortening
1 cup margarine (or butter)
2 lbs (by weight) confectioners' sugar
6 Tablespoons water
2 teaspoons Wilton clear vanilla extract
2 teaspoons Wilton butter extract/flavor
1 teaspoon almond extract
1/2 teaspoon salt (do not omit!! This is important for flavor development and must be dissolved in liquid)
Mix all liquids together and add salt. Stir to dissolve salt.
Add shortening and margarine to mixer bowl and beat on low speed for 15 seconds. Add half of the sugar and half of the liquid ingredients and mix on medium speed until combined, about 1 minute. Repeat with the remaining sugar and liquids; mix until combined, about 1 minute.
Scrape bowl thoroughly, and mix again, briefly. Don't overbeat your icing, as you don't want air bubbles. Store covered at room temperature. Total mixing time should be under 5 minutes, and never at higher than speeds 3 or 4 on your stand mixture.
Recommend: YES
P.S. If you haven't already, don't forget to
enter to WIN an ice cream maker
... you can make your own birthday buttercream AND homemade ice cream!! :-)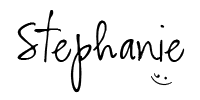 ___________________________________
Tags:
buttercream frosting
buttercream icing
buttercream recipe
recipes