You know, it's usually the simplest things that are absolutely the yummiest!
We just bought part of a side of beef with my mother in law.
I've never seen so much beef.
Oh how I would love if you sent me your favorite beef recipe!!! (especially for ground beef)!
I remembered hearing about "Loose Meat" sandwiches on Food Network and googled the recipe.
Decided to try
THIS
one (with a history), even though I think the one I saw on FN was tomato based.
These were GREAT!!
So easy... and
don't let the picture deceive you
: so simply delicious!
(We did add a little extra mustard after the picture...and, hubby wanted a little pickle relish on his second).
Using ingredients you should already have on hand, you can make a quick, filling, and inexpensive supper! (Notice I used bread -- didn't have buns -- still tasty!)
LOOSEMEAT SANDWICHES
1 lb of real good ground chuck or ground beef round or ground sirloin
1 tablespoon fat like lard or Crisco (if meat is round or sirloin)
2 teaspoons salt, just enough to lightly cover bottom of your skillet
1 onion, chopped fine
1 tablespoon prepared yellow mustard
1 tablespoon vinegar
1 tablespoon sugar
water, to cover
salt and pepper, to taste
Get out a cast iron skillet-they are the best for loosemeats-or other kind if you have no iron skillet.
Melt fat over medium heat and lightly salt bottom of skillet.
Break ground beef up in skillet and start crumbling it with the back of a wooden spoon-this is very important-the meat must end up being cooked up into small crumbles.
Add chopped onion while browning meat.
Keep working with the back of spoon to break up meat.
When meat is browned, drain off any fat and return meat to skillet.
Add mustard, vinegar, sugar, and just enough water to barely cover meat in the pan.
Cook, at a simmer, till water is all cooked out-between 15-20 minutes.
Adjust salt and pepper to taste.
Heat your hamburger buns-they're traditionally steamed for loosemeats-some like it toasted lightly-do it the way you like it.
When buns are warm, put yellow mustard on them and add some dill pickle slices.
*If you start changing this recipe and using things like olive oil for the fat and Dijon or honey mustard for the yellow mustreard, you will not get the traditional yummy taste of a loosemeat sandwich.
Likewise, don't add any liquid smoke or Worcestershire sauce.
Make them just like this the first time so you can sample the simplicity of this famous Midwestern treat.
If you want to start making changes after that by all means do so but I'd like you to taste the original recipe at least once.
Recommend: YES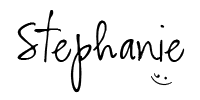 ___________________________________
Tags:
loose meat sandwiches
loosemeat sandwiches
recipes