I admit, I'm no food stylist. ;-)
I have a hard enough time REMEMBERING to take the pictures of my food, let alone arrange the plate and adjust the lighting (although I'd LOVE to have things look fancy schmancy)!
It was one of my husband's get-home-late nights. I had finally got the kids cleaned up from their dinner, and supper for hubby and I dished out. I was soo hungry, sat down with fork and knife ready to dive in, when husband asks, "Do you need to take a picture of that?"
*oy*
So...instead of fixing another prettier plate, I just snapped a picture of mine. Messy mashed potatoes (on the chicken!) and not wholly skinned chicken! lol!
Regardless of what it looks like, it was YUMMY! This
Crusty Mustard Chicken
(that I got off a Martha Stewart DVD) was a dish that my husband said, "You've got to make that again!"
CRUSTY MUSTARD CHICKEN
Place a whole chicken (about 3 lbs) cut up (
I bought one of those "pick of the chix" packages at the meat counter
) on a baking sheet. Broil for 5 minutes on one side. Turn, and broil another 3 more minutes.
While chicken is broiling, mix together in a shallow dish or pie plate:
3 tablespoons dijon mustard
1 tablespoon finely minced shallots (
I used onions
)
1 tablespoon fresh thyme (
I used 1 tsp dried
)
1/2 teaspoon freshly cracked pepper
1/2 teaspoon crushed red pepper flakes
pinch salt
2 tablespoons melted butter
1-2 teaspoons oil
In another shallow dish or pie plate, place 1- 1 1/2 cups fresh bread crumbs.
Once chicken has precooked, remove from oven and brush both sides with mustard mixture and coat in bread crumbs. Place on clean baking sheet.
Broil another 5 minutes until well browned on all sides. Reduce heat to 500 degrees and continue roasting about 10 minutes more, or until chicken juices run clear, when pierced with a knife.
Recommend: YES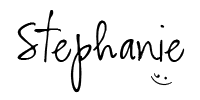 ___________________________________
Tags:
recipes
chicken
Martha Stewart
crusty mustard chicken