Ok, of all the products I've yet reviewed, this home soda maker was the most fun!
SodaStream
gave me the opportunity to test out their
Genesis Soda Maker
.
I was surprised at the contents of the box
SodaStream
sent me!
A sleek, black Soda Maker (the Genesis model), one carbonator, 2 bottles, NINE soda mixes, and three MyWater flavors.
Making your own soda (or POP as my Western NY roots call it!) at home is super easy with
SodaStream
! After twisting the carbonator into the machine, you simply fill one of the carbonator bottles up to the line with *cold* water.
Then, twist the bottle onto the machine, press the button - 3 times for average fizziness - and wah-laa! Stage one: seltzer water! You can add a small amount of SodaStream's MyWater to flavor your seltzer.
OR...
Stage two: if you want pop, then you just add a capful of your favorite SodaMix flavor to the seltzer water. Gently swirl to mix...and there you go! Homemade pop!
The
SodaStream
was the most fun product I've tested - and also the most messy! Absolutely operator error!! I had to test the boundaries. I wanted to see if I could make sparkling grape juice (or cider or lemonade).
Ahem.
The bottle is clearly marked, "Carbonate water only."
Oh, c'mon!
I can tell you - don't do it. My children cried as juice loudly hiss-sprayed and spilled ALL over my kitchen. It was quite the sticky mess! (Thankfully I used WHITE grape juice...)
This was all that was left of a full bottle of juice:
What was left was very tasty. But, definitely not worth wasting 2/3 liter of juice all over my kitchen to do again! ;-)
But, my risk helped me get to know my
SodaStream
a bit better! The machine is very easy to clean! :-)
My kids loved the pop! They don't get sweet drinks very often, so the grape sodamix was a hit!
My husband and I enjoyed the Pink Grapefruit best.
I also loved that the SodaStream soda maker only makes 1-liter of seltzer/pop at a time! My husband doesn't mind flat soda, but I can't STAND it! We drink a 1-liter quick enough that it stays fizzy!!
The soda mixes are not made with high fructose corn syrup - but Splenda. So, even the non-diet ones tasted "diet-y" to me. Unfortunately, this was something I didn't like, although I'm sure it'd be a positive for many who love diet soda or can't have sugar.
A SodaStream
starter kit
cost may seem a bit steep ($89 and up) - unless you and your family drink a lot of pop -- OR spend $1.50/per 20 ounces from soda machines - THEN...this cool product may be just for you! On average, both a serving of soda or 1-liter of seltzer is only around $.25 - even store brand pop is almost twice that!
I think
SodaStream's products
would make a really fun family gift! I think you could get pretty creative with the seltzer water, creating your own simple syrups, and making your own pop flavors!
You can check out all of SodaStream soda makers
HERE
.
And see the amazing variety of soda flavors they offer
HERE
.
Thank you
SodaStream
for allowing our family to use the Genesis to make soda at home! We had a lot of fun!
Recommend: YES
*
many thanks to my hubby who willingly allowed me to tape him making soda
.* ;-)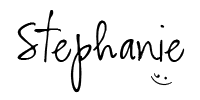 **Disclaimer:
I was given a free product for review purposes only. My reviews are not monetarily compensated and have not been influenced by the sponsor in any way, unless otherwise disclosed. Each review is based on the reactions and opinions of myself and/or family.**
___________________________________
Tags:
SodaStream
Soda Stream
product review