YAY!! I love winners!!
And,
Audra
(Snowflake07) was randomly chosen as the winner of the
Deni Ice Cream Maker
from
Cookware.com
!
Congratulations!!!
Now, although Audra said that her favorite ice cream was a local flavor,
Monkey Madness
, and just may initiate her new ice cream maker trying to recreate that flavor at home, I've got to share a great chocolate ice cream recipe with you!
I got this recipe YEARS ago from Bettyinthekitchen (if you're out there!) when I frequented (then) BabyCenter's recipe board. Sandy's recipe has become our favorite homemade ice cream recipe!
It tastes like this, straight out of the ice cream maker in soft-serve state:
And when given a few extra hours in your freezer, I think it tastes like this:
Both ways, YUMMY!
It's actually a recipe for Rocky Road, but we don't add anything and prefer plain chocolate!
ROCKY ROAD ICE CREAM
makes about 1 quart
1 (14 oz) can sweetened condensed milk
1/2 cup unsweetened cocoa powder
2 cups heavy cream (
I use half and half
)
1 cup light cream (
I use whole milk
)
1 tablespoon vanilla extract
1/2 cup chopped pecans (optional)
1 cup miniature marshmallows, snipped in half
In a medium saucepan over low heat, cook and stir condensed milk and cocoa until smooth and slightly thickened, 5 minutes. Remove from heat and allow to cool slightly. Stir in heavy cream, light cream, and vanilla. Refrigerate until cold. (
I usually let this chill overnight... ice cream mixture freezes best when it starts out already cold
- Alton Brown tip
)!
Pour mixture into the canister of an ice cream maker and freeze according to manufacturer's directions. Stir in nuts and marshmallows.
*
Sandy's note: use about 1/2 table cream and 1/2 low fat evaporated milk, or sub all evaporated skim milk for heavy cream
*
Recommend: YES
Many thanks to
Cookware.com
for such a great giveaway and congratulations, again, to Audra!! I hope you enjoy your ice cream maker!!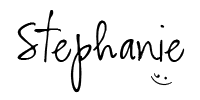 ___________________________________
Tags:
cookware.com
ice cream maker
recipes
chocolate ice cream