Know what this is?
A pomegranate!
I must admit, I've never eaten a pomegranate before! But, now, thanks Kristen to from
POM Wonderful
, I've had a chance to taste this:
100% pomegranate juice!
(You should see the bottle in person...it's so little and cute!) :-)
And, the pomegranate juice was very good! To me, it tasted like a cran-raspberry juice, only not as tart.
And not only does POM Wonderful's pomegranate juice TASTE delicious, but it's GOOD for you, too!
POM Wonderful's 100% pomegranate juice is full of
antioxidants
and is
excellent
for
heart and prostate health
! You can read more about all of the
health benefits
of POM Wonderful's pomegranates and juice
HERE
!
I couldn't wait to see what else I could do with pomegranate juice! I'm sharing two recipes that I decided to try, using 100% USA California grown pomegranate juice!
I decided to make some
Pomegranate Sorbet
and a
Pomegranate Lemonade Spritzer
.
The Pomegranate sorbet was based on a
recipe
by Giada de Laurentis. Her recipe used a mint-infused simple syrup and chocolate chips. Mine is sans chocolate, and I added orange peel instead of mint leaves to the syrup.
I shouldn't have used the orange peel! It overpowered the initial taste, but the lingering flavor of the sorbet WAS really good. When (notice I didn't say "if") I make this sorbet again, I will use a plain simple syrup... and the results will be perfect!
The sorbet is super simple! It only takes only 4 ingredients: sugar, water, orange juice and POM Wonderful pomegranate juice and would make a perfect summer dessert!
POMEGRANATE SORBET
1 cup sugar
1/2 cup water
2 cups 100 percent POM Wonderful pomegranate juice
1 cup orange juice
In a small saucepan, combine the sugar, water, and mint leaves over medium heat. Bring to a boil, reduce heat, and simmer for 5 minutes, stirring occasionally, until the sugar has dissolved. Remove the pan from the heat and allow the syrup to cool for 20 minutes.
In a 4+ cup measuring cup or large pitcher, combine the Simple Syrup, pomegranate juice, and orange juice. Pour the pomegranate mixture in an ice cream maker and freeze according to the manufacturer's instructions.
Scoop the sorbet into dessert bowls.
(OH...you don't have an ice cream maker??? That's too bad...
BUUUTTT... you just wait!! I've got a

SURPRISE

for you later this week!! wink, wink!! Stay tuned!)
;-)
I also made a
Pomegranate Lemonade Spritzer
...and this was really tasty!
This refreshing drink looked really pretty, too, and would be a great drink for a brunch or bridal shower. If you don't want to make the lemon syrup, straight pomegranate juice topped with a little seltzer water would be just as yummy!
POMEGRANATE LEMONADE SPRITZER

1 1/2 cups POM Wonderful pomegranate juice
1 cup freshly squeezed lemon juice, plus lemon wheels for garnish
1/2 cup sugar
Seltzer water, for mixing
Pour the pomegranate juice into an ice cube tray and freeze overnight. Put the lemon juice and sugar in a small saucepan and bring to a simmer; cook, stirring, until sugar is completely dissolved. Cool to room temperature.
To serve, fill a tall glass with 3 to 4 pomegranate ice cubes. Pour about 1/4 cup of the lemon syrup over the ice and top off with seltzer. Repeat with the remaining ingredients. Stir gently, garnish each glass with a lemon wheel and serve.
For me, the spritzer was my favorite! I try not to drink too much soda...but, sometimes, I really want that "peppy" sweetness. Pomegranate juice with seltzer (with or without the lemon syrup) gives me a healthier option to sugar-filled soda. Refreshing, sweet, and bubbly! YUM.
You can find many more delicious
recipes
using pomegranate juice on POM Wonderful's site
HERE
.
POM Wonderful also bottles other delicious
juices
, like blueberry, cherry, and kiwi! I will be putting pomegranate juice on my regular grocery list and hope you'll look around to see what POM Wonderful
products
your grocery store carries! I think you'll be surprised at all
you
can do with it!
Recommend: YES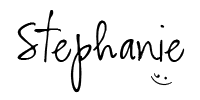 **Disclaimer:
I was given a free product for review purposes only. My reviews are not monetarily compensated and have not been influenced by the sponsor in any way, unless otherwise disclosed. Each review is based on the reactions and opinions of myself and/or family.**
___________________________________
Tags:
POM Wonderful
pomegranates
pomegranate juice
recipes