Did you read about my
pomegranate sorbet
? Did you read I had a SURPRISE for you??? ;-)
Cookware.com
is part of
CSNstores.com
, which is made up of over 200 online stores. Yes, over
200
!!
From beautiful
kitchen bar stools
(which I'm eying for our soon-to-be kitchen redo) to
wall clocks
to
kids' toys
to
dog beds
to
shoes
, you can find just about anything through CSN stores!
When Tyler from
Cookware.com
contacted me and asked if I'd be interested in hosting a giveaway for you...
Um, YEAH!!
My blog wouldn't be what it is without my faithful readers!! So, I browsed
Cookware.com
for hours.
Seriously.
I took inventory of my own kitchen, trying to find
just the right item
for
you
! After adding and deleting and more adding and deleting, I finally
decided
!
We were given an ice cream maker for a wedding gift. You know the kind where you add ice and salt and get a big mess?
I think we used it once.
And then somewhere along the way - on Food Network, I'm guessing - I heard about ice cream makers with frozen bowls. No salt, no ice, no mess.
After a little bidding war, I scored my messless-frozen-bowl-insert ice cream maker on
eBay
!
And, WE LOVE IT!!!
So... I decided YOU should have a messless-frozen-bowl-insert ice cream maker, too!!
Now you don't have to visit the local ice cream parlor. You can make ice cream at home, fast and easy, with Deni's Automatic Ice Cream Maker! The Deni Automatic Ice Cream Maker contains a powerful motor and double insulated gel cylinder that turns basic ingredients into delicious ice cream in 10-20 minutes. The clear-vue lid allows you to watch the fun as it happens.

You can even buy extra bowl inserts so you always have one ready in the freezer, for double batches or other flavors!

Ready to BUY IT?

Cookware.com

offers free shipping on orders over $69 and is always running different promotions and sales on high-quality cookware sets!

GIVEAWAY ALERT!

Want to WIN IT?

Cookware.com has graciously offered to give one of my readers her very own Deni Ice Cream Maker!!

To enter

, visit Cookware.com and tell me another product you would love to have in your kitchen

AND

tell me your absolute favorite flavor of ice cream!

For additional entries (

must do above to qualify for extra entries!

),
Follow my blog publicly via a feed reader, networked blogs, or subscribe by email (must confirm subscription). Comment and let me know! If you're already a follower/subscriber, comment and let me know! (1 entry)


Post this: "Pull up a stool to the ice cream counter in your own home. Check out the great giveaway at The Creative Side of Me

"

on your blog and leave me a link to your post! (2 entries)


Enter my giveaway URL into another blog's giveaway McLinky and send me the link so I can see it! (1 entry)


Snag my blog button (in the far right column) and leave a comment with the link! (1 entry)


Follow me on Twitter and tweet this:

Pull up a stool http://www.allbarstools.com to your own ice cream counter. WIN a DENI at The Creative Side of Me: http://bit.ly/bZ0EFL

(1 entry, daily)


Entries accepted until Friday, February 12, 11:59 PM.
(
Please be SURE your leave your email address in your comment if not visible in your profile, so I have a way to contact you if you win! Duplicate or unqualified entries will be deleted!
)
Thank you, Cookware.com!!
Recommend: YES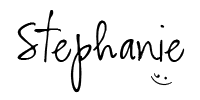 **Disclaimer:
I did not receive any product compensation for this post.**
___________________________________
Tags:
cookware.com
Deni ice cream maker
blog giveaway