This week, CFBA is introducing
While We're Far Apart
by Lynn Austin.
In an unassuming apartment building in Brooklyn, New York, three lives intersect as the reality of war invades each aspect of their lives. Young Esther is heartbroken when her father decides to enlist in the army shortly after the death of her mother.
Penny Goodrich has been in love with Eddie Shaffer for as long as she can remember; now that Eddie's wife is dead, Penny feels she has been given a second chance and offers to care for his children in the hope that he will finally notice her and marry her after the war.
And elderly Mr. Mendel, the landlord, waits for the war to end to hear what has happened to his son trapped in war-torn Hungary. But during the long, endless wait for victory overseas, life on the home front will go from bad to worse.
Yet these characters will find themselves growing and changing in ways they never expected--and ultimately discovering truths about God's love...even when He is silent.
MY THOUGHTS:
I've read several of Lynn's books over the years. Some I've liked, some I didn't.
Considering that I was already crying at the end of the first chapter,
While We're Far Apart
was one I LIKED. I couldn't put it down!
I loved each separate character's story, but when they were all tied together, it was wonderful. Even as the story progressed, I was still surprised by unexpected conclusions, from silent Peter to Penny's sister to Roy!
While We're Far Apart
is as much a story about the pain of loss and grieving as the hope and healing of love.
AND FOR YOU, a peek into the book:
If you would like to read the first chapter of
While We're Far Apart
, go
HERE
.
Recommend: YES
Many thanks to Lynn and Bethany House, through CFBA, for sending me a review copy!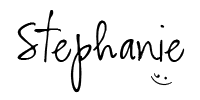 **Disclaimer:
I was given a free product for review purposes only. My reviews are not monetarily compensated and have not been influenced by the sponsor in any way, unless otherwise disclosed. Each review is based on the reactions and opinions of myself and/or family. Post *may* contain affiliate links. If you click on them and decide to make a purchase, I receive a (very!) small commission. Hey, every little bit helps! So, I thank you! :-).**
___________________________________