Wow.
It is so time for a non-book review post! ;-)
My husband just finished a 6-month long addition project, and my mother-in-law is now our new 'neighbor.'
Needless to say, we've been pretty busy.
Although I've still been trying new recipes here and there, most of our meals have been super quick and not worthy of blog posts!
But THIS...!
This
Raspberry Cream Cheese Coffee Cake
is certainly worthy to be posted!
It was FAN.TAB.U.LOUS!!!
Perfect for brunch or overnight company! Or just eat the whole thing yourself! ;-)
I found the recipe over on
Krista's blog
and I hope you'll give it a try! Mmmm, yummy!
RASPBERRY CREAM CHEESE COFFEE CAKE
2-1/4 cups all-purpose flour
3/4 cup sugar
3/4 cup cold butter
1/2 teaspoon baking powder
1/2 teaspoon baking soda
1/4 teaspoon salt
3/4 cup sour cream
1 egg, beaten
1 teaspoon almond extract
FILLING:
1 (8 oz) package cream cheese, softened
1/2 cup sugar
1 egg
1/2 cup raspberry jam (I used seedless)
1/2 cup sliced almonds
In a large mixing bowl, combine flour and sugar. Cut in butter until mixture is crumbly. Remove 1 cup and set aside. To the remaining crumbs, add baking powder, baking soda, salt, sour cream, egg, and almond extract; mix well. Spread in the bottom and 1 inch up the sides of a greased 9-in springform pan.
For the filling, in a small bowl, beat cream cheese, sugar, and egg in a small bowl until blended. Pour over batter; spoon or pipe raspberry jam on top. Swirl with a knife. Sprinkle with almonds and reserved crumbs.
Bake at 350 degrees for 45-55 minutes or until golden brown. Let stand for 15 minutes. Carefully run a knife around the edge of pan to loosen; remove sides from pan. Serve warm or cool. Refrigerate leftovers.
Recommend: YES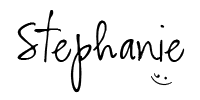 **Disclaimer:
Each review is based on the reactions and opinions of myself and/or family. Post *may* contain affiliate links. If you click on them and decide to make a purchase, I receive a (very!) small commission. Hey, every little bit helps! So, I thank you! :-).**
___________________________________