Thanks to everyone who gave me hints and tips on my pottery! I've looked at most of the links and they've been very helpful!
But, now for what you really want to know...did YOU win??
Congratulations to KATIE (comment #83) on WINNING a $70 gift certificate to CSN Stores!!
I wish I could have chosen you all!
Don't despair! I've got another giveaway to post in a day or two!
Katie, I've emailed you! Check your inbox!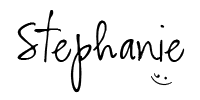 **Disclaimer:
I was given a free product for review purposes only. My reviews are not monetarily compensated and have not been influenced by the sponsor in any way, unless otherwise disclosed. Each review is based on the reactions and opinions of myself and/or family. Post *may* contain affiliate links. If you click on them and decide to make a purchase, I receive a (very!) small commission. Hey, every little bit helps! So, I thank you! :-).**
___________________________________