ABOUT THE BOOK:
The Waiting
, a stand alone story in
The Lancaster Secrets collection
, is a compelling page turner. Jorie King has been waiting for Benjamin Zook to return home to Lancaster County so they can marry. When news arrives that Ben has been killed, Jorie finds comfort in the friendship of his brother Caleb. That friendship ripens into love, and it seems that they are meant to be together. But when the unexpected happens, their worlds are turned upside down once more. Will Jorie trust God to lead her into the arms of a new man?
A multifaceted story about complex people living the simple life. Readers will find themselves transported into the world of the Amish and deeply invested in these wonderful characters.
MY THOUGHTS:
I was thoroughly enjoying Suzanne's newest book,
The Waiting
.
However, I was severely disappointed on page 274, a mere 25 or so pages from the end. The name of my Savior was taken in vain.
I did not complete the book, no matter how much I loved the story up to that point and wanted to see all the ends tie up.
Any and every excuse can be made as to who said it or why it was said.
Doesn't matter to me. I will not tolerate it.
Shame on any "Christian" publisher or author allowing such blasphemy.
"Thou shalt not take the name of the LORD thy God in vain; for the LORD will not hold him guiltless that taketh his name in vain." Exodus 20:7
*EDITED*
I am always pleased when an author reads my review and lets me know. Although my review and recommendation of
The Waiting
was negative, Suzanne immediately contacted me about the concerns I had over the language issue. Suzanne was quite apologetic and told me that she had contacted her editor after reading my review to make changes in any future reprints.
First--I want you to know that I never intended to take the Lord's name in vain. Never! I have to be honest--I have not thought of that word in such a manner.


But...I do respect that it felt like a disrespectful use of Jesus' name to you and I sincerely apologize for that. I know I can't please every reader--but your response definitely touched a chord in me. I would never, ever want a reader to think I would use God's name in a flippant way. Never!

So I e-mailed my project editor at Revell about it--she and I both have decided to substitute that word for future print runs.

I hope you'll forgive me for being careless. That word is officially "retired" for me!
I truly appreciated Suzanne's humble heart, and wanted to make sure I let all of my readers know.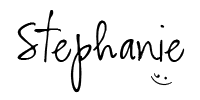 **Disclaimer:
I was given a free product for review purposes only. My reviews are not monetarily compensated and have not been influenced by the sponsor in any way, unless otherwise disclosed. Each review is based on the reactions and opinions of myself and/or family. Post *may* contain affiliate links..**
___________________________________