ABOUT THE BOOK:
Can they overcome the past to find a brighter future together?
Major Jack Novak has never failed to meet a challenge--until he meets army nurse Lieutenant Ruth Doherty. When Jack lands in the army hospital after a plane crash, he makes winning Ruth's heart a top-priority mission. But he has his work cut out for him. Not only is Ruth focused on her work in order to support her orphaned siblings back home, she also is determined not to give her heart to any man.
As the danger and tension of World War II rise to a fever pitch, Jack and Ruth will need each other more than ever. Can Jack break down her defenses? Or are they destined to go their separate ways?
From the English countryside to the perilous skies over France,
A Memory Between Us
takes you on a journey through love, forgiveness, and sacrifice.
A Memory Between Us
is the second book in the WINGS OF GLORY series, which follows the three Novak brothers, B-17 bomber pilots with the US Eighth Air Force stationed in England during World War II.
MY THOUGHTS:

I couldn't wait to get my hands on Sarah's debut novel,
A Distant Melody
, and really enjoyed the WWII homefront love story. So, when I was given the opportunity to read about another of the Novak brothers in her second book,
A Memory Between Us
, I quickly accepted.
You can tell that Sarah has put a lot of time into her research. I don't know the accuracy - I'm not a WWII plane buff - but, she writes such detail, that I felt I could imagine the plane, the flights, and the fights. While I was reading, I even told my husband that I want to visit our local warplane museum and check some of these planes out!
While
A Distant Melody
was a sweet love story,
A Memory Between Us
was more serious, dealing with some tough subjects. These tough subjects made for some uncomfortable reading, and I much preferred book one, although pride and forgiveness are certainly two of my own weaknesses.
Despite the hard subject matter, I had a hard time putting the book down, due to Sarah's finesse at portraying the realistic emotions and reactions of the characters.
So far, both books in the Wings of Glory series are easily standalones, but I still look forward to seeing what Sarah does with the 'last' Novak brother in book three!
CONTEST!
Sarah Sundin is hosting a great
Movies and Memories giveaway
! Click on the above picture to enter to win a fabulous prize package that includes gourmet chocolate, British specialty teas, a Netflix subscription, and MORE!
ALSO,
I received a few bookmarks from Sarah, and I'd like to pass them on to my readers! So, if you're interested, comment on the post or drop me an email! I'll send them out until they run out! ;-)
Many thanks to Sarah, through Litfuse, for sending me a copy of A Memory Between Us to read and review!
Also reviewed on
Amazon
and
Christianbook
.
Recommend: YES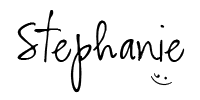 **Disclaimer:
I was given a free product for review purposes only. My reviews are not monetarily compensated and have not been influenced by the sponsor in any way, unless otherwise disclosed. Each review is based on the reactions and opinions of myself and/or family. Post *may* contain affiliate links. If you click on them and decide to make a purchase, I receive a (very!) small commission. Hey, every little bit helps! So, I thank you! :-).**
___________________________________