This week, CFBA is introducing
Embers of Love
by Tracie Peterson
(Bethany House, October 1, 2010)
The logging industry in eastern Texas is booming, and Deborah Vandermark plans to assist her family's business now that she's completed college. Unexpectedly, her best friend, Lizzie Decker, accompanies her back home--fleeing a wedding and groom she has no interest in.
Deborah, the determined matchmaker, puts her sights on uniting her brother and dear friend in a true love match. Deborah soon meets Dr. Christopher Clayton, a much-needed addition to the town. As their lives intersect, Deborah realizes that she has a much greater interest in medicine and science than the bookkeeping she was trained in.
But when typhoid begins to spread and Lizzie's jilted fiance returns, Deborah wonders if true love can overcome such obstacles...for those dearest to her, and for herself.
MY THOUGHTS:
When I began
Embers of Love
, I felt like the beginning was rushed, almost as if I was starting a sequel. It seemed the characters had already been introduced, but I'd been left out of the introductions.
There were a few moments that I thought I might be reading about modern-day Emma. Well-intentioned matchmaker. But, then it wasn't. But, then it was.
I had a hard time figuring out many of the characters. Sometimes Euphanel spoke with a soft drawl and other times she seemed to speak primly and properly. Same with G.W. It was difficult for me to connect with any one character.
Really,
Embers of Love
wasn't bad. I've just read better books by Tracie. I am quite interested to see what happens with the second book in Tracie's
Striking A Match
series,
Hearts Aglow
(February 2011). I would love to see if Deborah will be able to pursue a medical career.
AND FOR YOU, a peek into the book:
Embers of Love
Also reviewed on
Amazon
and
Christianbook
.
Recommend: YES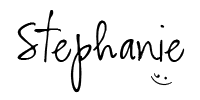 **Disclaimer:
I was given a free product for review purposes only. My reviews are not monetarily compensated and have not been influenced by the sponsor in any way, unless otherwise disclosed. Each review is based on the reactions and opinions of myself and/or family. Post *may* contain affiliate links. If you click on them and decide to make a purchase, I receive a (very!) small commission. Hey, every little bit helps! So, I thank you! :-).**
___________________________________