Mmmm! Doesn't that look scrumptious??
It was!
Our garden hasn't done as well as I'd hoped, but we've got quite a few cherry tomatoes! I'm not the biggest fan of raw tomatoes, so I love roasting these little beauties!
Simply
line a cookie sheet with foil and spray lightly with nonstick cooking spray
. Place a single layer of washed and dried cherry tomatoes on the pan and
drizzle with oil
(some love EVOO, I prefer canola).
Toss to evenly coat
the tomatoes.
Sprinkle with kosher salt and freshly cracked black pepper.
Bake
in a preheated 400 degree oven
for 10 minutes
, or until tomatoes lose their shape.
What you do next is up to you! :-)
I like to toss the cherry tomatoes (roasting brings out their amazing sweetness!) with some of my favorite pasta, a little more freshly cracked black pepper, a sprinkling of basil and parsley, and a healthy dose of grated parmesan cheese!
Ohh, yummy! Light, yet filling. Fresh, garden taste, yet hearty! Mmmm!
Perfect, quick summer supper!
Besides canning or freezing, what's your favorite 'garden bounty' dish?
Recommend: YES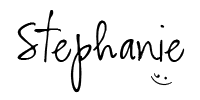 **Disclaimer:
I was given a free product for review purposes only. My reviews are not monetarily compensated and have not been influenced by the sponsor in any way, unless otherwise disclosed. Each review is based on the reactions and opinions of myself and/or family. Post *may* contain affiliate links. If you click on them and decide to make a purchase, I receive a (very!) small commission. Hey, every little bit helps! So, I thank you! :-).**
___________________________________