Do I think my kids need chore charts?
No.
Do I think
I
need a chore chart?
Um, yes.
One of my downfalls is that I am a perfectionist.
This can be a good thing, but it is often not so good. I have too many
baskets of laundry
'projects' staring me in the face that don't get completed (often, not even started!), because I think, "If I can't do it right - finish it all at once - etc, etc - why bother?"
Yeah, not good.
And, I know some of you are nodding your heads and know JUST what I'm talking about!
So, in an attempt to help
ME
teach my children to be consistent in their own simple responsibilities, I needed to make
MYSELF
chore charts for my kids!
After much googling, I came across a FREE
chore chart template
I really liked from Happy Scrap Girl.
And, since it's been forever since I've used a template, a tutorial on using templates from (one of my fav designers/tutorial writers!) Misty Cato
HERE
.
Here's what I came up with:
Credits: Papers and embellishments were used from a variety of free kits I've collected over the years. Most are no longer available. Hullabaloo by Julia Makotinsky, How She Shines by Ellie Lash, Dino Kid by Michelle Herron, Fun Paper Alpha by Debra Fisher.
I could have made an 8-1/2 x 11 sheet and printed on my printer. But, I created an 11x14 that I'm going to have 'professionally' printed (around $2.50/print for that size), so that the colors are nice and sharp. I will be getting some kind of
magnet
to use as completed/not completed markers.
My children are still very young, so you will notice the 'chores' are just basic, everyday tasks - make my bed, brush my teeth. However, they are there, because even simple can be difficult to complete some days!
As my husband and I feel these simple tasks are not 'chores,' but everyday responsibilities, our children will not be receiving any kind of allowance. However, rewards for completing their weekly responsibilities, promptly and respectfully will certainly be at our discretion! :-)
"And whatsoever ye do, do it heartily, as to the Lord, and not unto men; Knowing that of the Lord ye shall receive the reward of the inheritance: for ye serve the Lord Christ." Colossians 3:23-24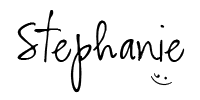 **Disclaimer:
I was given a free product for review purposes only. My reviews are not monetarily compensated and have not been influenced by the sponsor in any way, unless otherwise disclosed. Each review is based on the reactions and opinions of myself and/or family. Post *may* contain affiliate links. If you click on them and decide to make a purchase, I receive a (very!) small commission. Hey, every little bit helps! So, I thank you! :-).**
___________________________________