One of our favorite ways to use up the
leftover Juicy Rotisserie Style Chicken
is this:
Mmmmm... Buffalo Chicken Wraps.
I've got a basic recipe for you - but the amounts can change, depending on how much chicken you've got.
First, you should
shred the chicken
with a fork.
Then, you'll want to
melt together some margarine
(not butter this time!)
and hot sauce
(microwave is the easiest way).
How much, you ask?
Well, it depends on your heat tolerance level! ;-)
My basic ratio: 1:1 is mild. The more hot sauce, the hotter you get.
I usually use
1/4 cup of margarine
(1/2 stick)
and 1/3-1/2 cup of hot sauce
for a
medium heat
level.
Once your 'wing' sauce is ready (you can buy buffalo sauce and marinades, but as I always have margarine and hot sauce in the fridge, making my own is much more economical),
mix it with your shredded chicken
until all of those meaty bites are coated.
Then,
heap a hearty spoonful of spicy chicken in the middle of a warmed tortilla wrap
(I've got a nice multigrain one in this picture):
Sprinkle with some shredded cheddar cheese and pour on a little bleu cheese dressing:
Top with some shredded, crispy, cool lettuce:
Roll...or wrap:
Cut...and eat!
Make sure you've got napkins handy! Although less expensive than wings, the wrap is only minimally less messy! ;-) I've had plenty of hot sauce dripping down my fingers while eating one of these!
Mmmm, yum, yum, yummy!
Another fabulous non-casserole way to use up leftover chicken! ;-)
Recommend: YES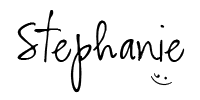 **Disclaimer:
I was given a free product for review purposes only. My reviews are not monetarily compensated and have not been influenced by the sponsor in any way, unless otherwise disclosed. Each review is based on the reactions and opinions of myself and/or family. Post *may* contain affiliate links. If you click on them and decide to make a purchase, I receive a (very!) small commission. Hey, every little bit helps! So, I thank you! :-).**
___________________________________