This week,
CFBA
is introducing
Masquerade
, written by
Nancy Moser
and published by Bethany House.
They risk it all for adventure and romance, but find that love only flourishes in truth...
Masquerade
begins with two young ladies leaving England, amidst scandal, for America. One is a promised, but reluctant bride; however, scheming on the ship results in the two friends switching places.
Masquerade
was certainly filled with all things you imagine in late 1800 New York City: noisy chaos, thievery, squalor, and stink as well as fancy gowns, turned-up noses, and carriage rides through Central Park.
Even after years of trained servitude, Dora's acceptance of Lottie's plan surprised me. Dora seemed like she was strong and would rebel against such deceit. I wish she had. What a tangled web we weave!
Although switching places put Lottie into a position to realize the world doesn't revolve around her, I still found her selfish and immature, without thought to the people she hurt by her actions.
The entire plot tied up entirely too nicely for me, considering how much deception took place. I'm sure the revelation of such trickery would cause much more scandal and backlash for the well-to-do Tremaines in high-society New York.
Overall,
Masquerade
was still a nice afternoon read.
AND FOR YOU, a peek into the book:
Masquerade
Many thanks to Nancy, through Bethany House and CFBA, for sending me a copy of
Masquerade
to read and review!
Recommend: YES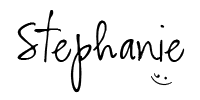 **Disclaimer:
I was given a free product for review purposes only. My reviews are not monetarily compensated and have not been influenced by the sponsor in any way, unless otherwise disclosed. Each review is based on the reactions and opinions of myself and/or family. Post *may* contain affiliate links. If you click on them and decide to make a purchase, I receive a (very!) small commission. Hey, every little bit helps! So, I thank you! :-)**
___________________________________
Tags:
Nancy Moser
Masquerade
Christian fiction
book reviews