Ok, first I have to admit that I'm not sure our berries are blackberries or black raspberries?
Either way, last year, we had recently moved to this house and by the time I knew there were berry bushes, the birds had picked the bushes clean.
I was determined NOT to miss the picking window this year!
My kids had such fun picking the tiny little blackberries. They did a really great job, too! They knew to watch for the thorns and my 2-year old was the best at knowing only to pick the blackest berries.
We didn't get many - about a cupful.
I decided to make a little blackberry sauce to go over some vanilla ice cream! Perfect summer dessert!
In a saucepan, place cleaned berries. For every cup of berries, sprinkle with 1/4 cup of sugar, 1-1/2 teaspoons of cornstarch, 1 teaspoon vanilla extract, and 1 tablespoon of water. Stir to combine.
Stir over medium heat until mixture comes to a simmer. Lower heat and continue cooking, stirring occasionally, until berries have softened and sauce is thickened, about 10 minutes.
Strain seeds if desired. Serve warm or cold, over ice cream or cake or whatever you imagine!
YUMMY!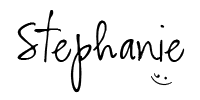 ___________________________________
Tags:
recipes
blackberry sauce
blackberries
black raspberries
berry sauce