Recently, a
Facebook
friend was looking for a good meatball recipe. When my friend Heidi shared this recipe from her Sicilian friend, I immediately printed it out and jotted down on my grocery list the applesauce (yep!) and A1 sauce I'd need.
Oh, YUM!!
I grew up on my grandma's delicious sauce and meatballs, but as sad as I am to admit it, I think Camille's will be replacing Grandma's...
These meatballs were absolutely fantastic!!
CAMILLE'S MEATBALLS
• Start cooking sauce (Classico, Tomato and Basil): add salt, pepper, sugar, olive oil
• Throw all of these ingredients in a large bowl:
~1 pound – ground beef
~2 eggs – not scrambled
~1/4 cup – milk
~4 tablespoons – apple sauce
~3/4 tablespoon – parsley
~1 tablespoon – A1A Steak Sauce
~1/4 cup – grated cheese
~1 tablespoon – Italian seasoning
• Mix together – with hands and fingers
• Pour some olive oil
(I'm personally a canola oil girl)
– keep mixing
• Pour Italian breadcrumbs – pour and mix until the meat is firm enough to make and hold a meatball (shape and roll with hands)
• Place one meatball at a time in sauce
• Cook in sauce (medium to low heat) – for 1 hour
• Remove meatballs and use sauce for pasta!
(
You will see that I shaped the meatballs and placed them on parchment-lined baking sheets.
I also doubled the recipe, which made 56 large 2-3" meatballs.
I baked in a 350 degree oven for about 30 minutes.
If I was serving with pasta, I would have cooked them in the sauce - for me, my own combination of crushed and pureed tomatoes and seasonings - but, since I was making the meatballs for meatball subs, I baked them a day ahead of time and then heated them through with some canned Hunts garlic and cheese sauce. YUM!
)
Camille, Thanks for sharing with Heidi! Heidi, Thanks for sharing with me!! :-D YUMMM!
Recommend: YES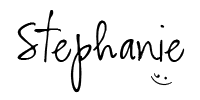 **Disclaimer:
Each review is based on the reactions and opinions of myself and/or family.**
___________________________________