Have you ever visited Heidi over at
Tried-and-True Cooking with Heidi
? You haven't?! Well, you should! She posts fabulously delicious and easy recipes for the entire family!
On a day that I happened to be craving chocolate
(ok, that's any ol' day! lol!), Heidi posted about
this cake
that one of her coworkers makes. I had all of the ingredients, so I whipped it up.
Oh man, oh man! YUMMM!!
I took the picture before my frosting had time to 'set,' but believe me, I just couldn't wait any longer!
The cake is perfectly moist and chocolate-y. The cake recipe alone is a keeper for a homemade chocolate cake!
And the frosting...
oh! Oh! Oh!!!
Soooo goooood!
Like, making-me-drool-just-thinking-about-it-again GOOD! ;-)
TINA'S HOT WATER CAKE

Sift together:
2 cups flour
2 cups sugar
1/2 cup cocoa
1 TBSP soda
1 tsp salt
Add & mix:
1 cup oil
1 cup buttermilk (
Don't have buttermilk? Don't worry - here's my go-to
substitution
!
)
1 tsp vanilla
Add:
1 egg (
I mixed the egg in before I added the boiling water - I didn't want to risk scrambled eggs in my cake!
)
1 cup boiling water
Grease 9 x 13 pan. Pour in batter and bake at 375 for 40 minutes or until toothpick stuck in meddle comes out clean.
CHOCOLATE FUDGE FROSTING
1 cup margarine
3/4 cup sugar
1/4 cup milk
2 TBSP cocoa
2 cups powdered sugar
1 tsp vanilla
In saucepan, cook and constantly stir margarine, sugar, and milk for two minutes on medium heat. Cool. In a bowl mix cocoa, powdered sugar, and vanilla. Beat in cooled milk mixture until smooth. Add more milk or powdered sugar if needed. Pour on cake.
Heidi's specific note:
Wash face to remove the frosting you got on it from licking out the bowl :)
Heidi
,
Thanks for passing on such fantastic recipes...and thank Tina when you see her! ;-)
Recommend: YES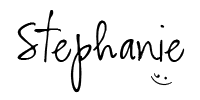 ___________________________________
Tags:
recipes
homemade cake
chocolate cake
hot water cake